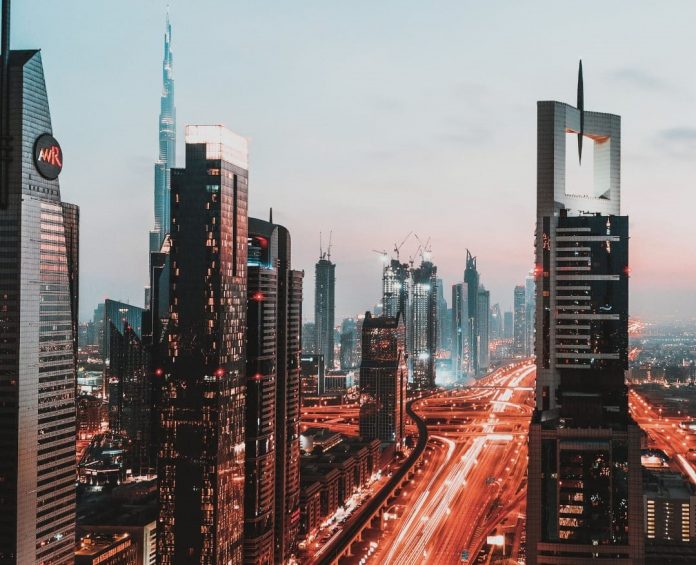 Paymentology, a payment technology solutions provider, has strengthened its Middle East operations to support the region's vibrant financial sector with game-changing technology that will change the way people make payments in the region.
The London headquartered financial technology (FinTech) solutions provider has already kicked off multiple banking projects in the region to remove legacy issuer/card processor with more innovative cloud native banking live platform.
As Paymentology doubled its growth in a short time frame, it has appointed Nauman Hassan, Director for Client Services, Himanshu Mishra, Head of Project Management, Faizan Qureshi, Information Technology Manager and Bilal Hashmi, Implementation Manager.
Paymentology's entry in to the Middle East comes at a time when consumers are seeking more contactless and seamless payment options following COVID-19 pandemic that is set to spearhead a FinTech revolution in the region and enable consumers to carry out transactions while on the move.
A recent survey by Deloitte Middle East showed that 22 percent of bank customers have adopted a FinTech solution for their banking needs while 82 percent are willing to start using FinTech solutions in their payments and banking transactions. Among the FinTech users, money transfer solutions are the most popular ones amongst the users.
The MENA region accounts for four million unique online shoppers. In the last three years, e-commerce transactions jumped ten-fold or 1000 percent from US$20 billion (Dh73 billion) in 2017 to a whopping US$200 billion (Dh730 billion) in 2020, according to the GSMA report. However, mobile commerce is currently the dominating over e-commerce due to increased download and usage of mobile apps – that is disrupting the traditional brick-and-mortar businesses.
"These factors reflect that the Middle East region has a very high potential for growth for FinTech solutions in the financial technology and digital payments market and our entry in the region takes place at the right time," Shane O'Hara, CEO of Paymentology, said.
"We have strengthened our regional operations by hiring some key professionals who have already started to negotiate with large banks and financial services companies. Our initial engagement with the banks shows their strong desire to completely digitise the banking and payments industry."
The FinTech ecosystem in the Middle East is evolving rapidly when it comes to deploying innovative solutions, however it is struggling to attract additional financing that will boost its footprint and impact, according to a latest report by Deloitte. The GCC market is showing signs of focus on two key areas: in the wider payment space and digital banking domain across a selected number of topics.
"Banks are keen to engage with FinTech's in a broad range of exploratory projects, however, they are reluctant to integrate FinTech's into their strategy, as they prefer to follow a "wait and see" approach," said the Deloitte report.
"Customer behaviour across the Middle East, especially in KSA, is characterized by a willingness to adopt innovative solutions offered by banks; in particular, when it comes to peer-to-peer money transfers, account aggregation and automated investment advice. However, banks are not leveraging the full suite of FinTech solutions/features to address customers' needs and requirements to enhance the daily banking journey and experience."
The FinTech adoption of banking customers in the UAE is the highest in the region as most of the FinTech's in the Middle East are in the UAE, Deloitte said. Banking customers in KSA demonstrate a strong appetite to adopt FinTech solutions due to a high exposure to innovative solutions outside the banking sector.
About 40 percent of the UAE population are 'banked' or have access to bank account. However, 84 percent of the UAE's banked population have access to mobile banking solutions, the survey shows. The country ranks 34 in the global FinTech ranking.
However, 72 percent of the 34.8 million people in Saudi Arabia have access to formal banking services. Around 90 percent of Saudi Arabia's banked population have access to mobile banking solution. It stands 232 in the global FinTech ranking.
More than 56 percent of people in Oman have access to banking services while only 49 percent have access to mobile banking facilities.
In Egypt, only 16 percent of the country's 102 million people are banked, the survey shows. Of them, 58 percent have access to mobile banking services.
Paymentology's entry in the Middle East market comes at a time when demand for contactless and non-cash transactions soared after the COVID-19, prompting businesses and financial institutions to shift towards the digital and smart payment solutions.
With online purchases rising, consumers are now demanding customer-centric and flexible solutions. This coupled with a lack of trust and an ever-evolving regulatory landscape, banks and financial institutions need to act fast to ensure compliance and deliver with operational agility. Paymentology's platform enables its clients to be as agile and flexible as consumers demand.
Launched in 2015 and with accreditations to operate globally, Paymentology is firmly positioned as a leader in the payment processing world. It has been chosen by banks such as Revolut and Standard Chartered's Mox Bank to support their ground-breaking and highly customer centric payment programmes.
The technical expertise of its people and understanding of the banking space, mean that Paymentology can continuously innovate its services to enable our customers to deliver competitive payment products to the market.