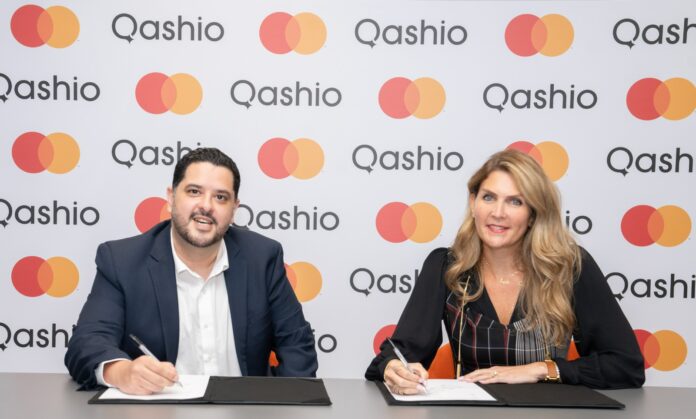 Global payment giant Mastercard has partnered with spend management fintech firm Qashio to launch corporate credit cards and enable virtual issuance capabilities across the region. The two entities said the partnership seeks to make the future of expense management cashless, transparent and flexible for corporates.
Mastercard and Qashio are expanding access to commercial business-to-business (B2B) solutions that can help small to medium enterprises (SMEs) digitise and transform their operations with a digital-first mindset and approach.
Qashio said businesses can count on convenient, cashless, and automated expense management that simplifies digitisation and enables seamless modernisation of corporate spend management.
"Collaborating with Mastercard is a huge opportunity for the MENA fintech industry. Mastercard has provided access to global learning opportunities and lends the stability and security of a multinational firm that is well-known and highly respected in the payments and fintech sectors," said Armin Moradi, the CEO and Co-founder of Qashio.
Qashio's virtual and physical cards and software allow businesses to manage their spending more automated and transparently, saving hundreds of man-hours and reducing petty cash leakage in the process. Finance and HR departments benefit from better expense reporting, better visibility, control of cash flows and an empowered workforce.
"Qashio's robust end-to-end spend management platform offers exciting new opportunities for SMEs, and we are pleased to collaborate with them to bring convenient and rewarding commercial B2B payments to more businesses," said Gina Peterson-Skyrme, Vice President and Country Business Development Lead for the UAE & Oman.
A significant portion of corporate spending is often done using personal cards, petty cash, and checks. This highlights the importance of digitising and modernising corporate spend management, which in turn, reduces the reconciliation and manual work by accountants, resulting in significant time savings.