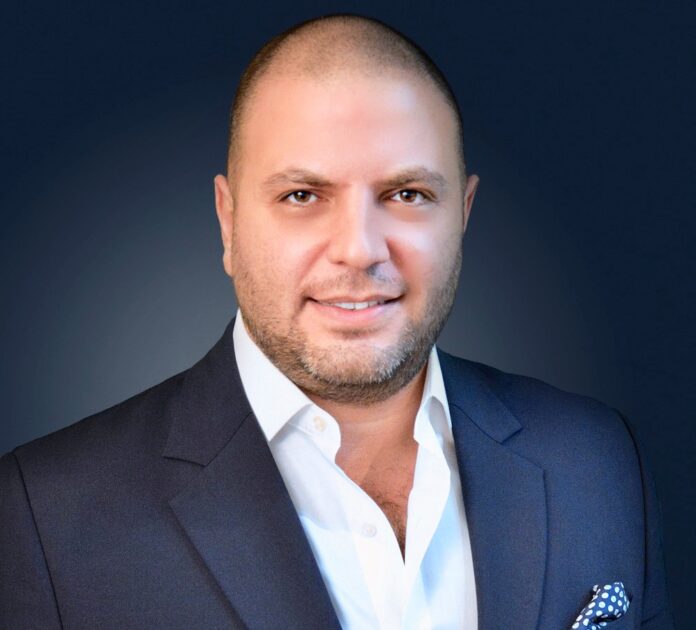 While the global sales of green and sustainable bonds plunged by 14 percent in 2022, the Europe, Middle East and Africa (EMEA) market remained resilient and saw staggering growth. In fact, the latest statistics show sustainable finance in the MENA region surged to USD 24.55 billion in 2021, representing a 532 percent year-on-year increase from USD 3.8 billion in 2020.
Complementing this phenomenal growth is the GCC green and sustainable bonds and sukuk market, which reached a value of USD 8.5 billion in 2022, marking a record-breaking 1,304 percent growth.
The UAE and KSA are leading the region's race in sustainable finance
At the forefront of the region's quest for enhanced sustainability is the UAE, which is set to host the 2023 United Nations Climate Change Conference, otherwise known as the 28th meeting of the Conference of the Parties (COP 28).
The UAE's push for renewable projects and green policies has brought significant positive impact to its clean energy and sustainability sectors while advancing its environmental, social and governance (ESG) goals.
In 2021, it unveiled its Net Zero 2050 Charter, which highlights its commitment to cut down its greenhouse gas emissions and reach net zero – the state wherein the number of emissions produced balances out the emissions removed – by 2050.
As part of this strategic initiative, which established the UAE as the first country in MENA to commit to achieving net-zero emissions, the UAE Government has revealed its plans to invest AED 600 billion (USD 163.3 billion) in clean and renewable energy sources in the next 30 years.
Furthermore, the UAE detailed in its Energy Strategy 2050 that it is eyeing to supply 44 percent of its energy from clean sources by 2050, generate 50,000 new green jobs by 2030, and invest between AED 150 billion to AED 200 billion (USD 40.8 billion to USD 54.4 billion) to meet the country's increasing energy demand.
With the government leading the move towards sustainability and encouraging green finance projects, UAE-based companies and financial institutions have followed suit. In June this year, the First Abu Dhabi Bank issued USD 600 million worth of green bonds, while the Commercial Bank of Dubai successfully raised USD 500 million through its inaugural green bonds.
A month prior to these announcements, real estate and retail giant Majid Al Futtaim revealed that it generated USD 500 million via green bonds, four years after it first launched its green sukuk, an Islamic financial instrument that is equivalent to a conventional bond and is Shariah-compliant. Majid Al Futtaim also previously announced that it raised USD 1.25 billion through a Sustainability Linked-Loan in September 2022.
Considering these landmark sustainable finance projects in the UAE, the outlook for the country's domestic market for green sukuk, bonds and loans indicates an upward trajectory and strong, consistent growth, building further on the sector's remarkable performance in the past years where it reached a total value of USD 17 billion.
In addition to expanding its local green energy infrastructure and capacity, the UAE has extended its sustainability strategy internationally, having invested approximately USD 16.8 billion in renewable energy ventures across 70 countries, particularly in developing nations. It has also extended USD 400 million in loans for clean energy projects.
However, the UAE is not the only nation in the region making significant leaps in sustainable finance. Its neighbour, the Kingdom of Saudi Arabia, has been actively laying the groundwork for a robust sustainable finance framework as it also spurs non-oil GDP growth.
The Kingdom, which aims to achieve net-zero emissions by 2060, has stated that its Public Investment Fund (PIF), one of the world's largest sovereign wealth funds, has raised USD 5.5 billion in February this year by selling a green bond. The deal follows the success of PIF's debut USD 3 billion green bond issuance in October 2022, which the Kingdom will reportedly use to finance or refinance projects in the areas of renewable energy, energy efficiency, sustainable architecture and green transport.
Following the Kingdom's drive to boost sustainable finance, Riyadh-based Al Rajhi Bank raised USD 1 billion in sustainable Islamic bonds in March. One of the world's largest Islamic banks, Al Rajhi Bank has committed to contributing to sustainable development goals related to developing and delivering affordable and clean energy, clean water and sanitation, and sustainable cities and communities.
Underlining the Kingdom's resolute commitment to realising its sustainability goals, it unveiled 13 new renewable energy projects with a capacity of 11.3 gigawatts last year. The projects, which are expected to drastically reduce the country's carbon emissions by around 20 million tons per year, align with Saudi Arabia's target of generating 50 percent of its power from renewable sources by 2030.
Additionally, its Ministry of Energy is collaborating with state-owned Saudi Aramco, the biggest oil producer in the world, to build a carbon capture and storage (CSS) hub.
The region could unlock USD 2 trillion growth through green finance, study says
According to a report by Strategy&, a global strategy consulting business and part of the PricewaterhouseCoopers network, "developing the right structure and mechanisms for green finance" can help the GCC region unlock USD 2 trillion in economic growth and generate more than one million jobs by 2030. Establishing a sustainable finance framework will also enable the region to accelerate its economic diversification and job creation, thus making it an even more attractive hub for foreign direct investment (FDI).
Echoing a similar sentiment, the World Bank's International Finance Corporation has forecast that the Paris Climate Accords, a legally binding international treaty on climate change adopted by 196 Parties at COP21, generated nearly USD 23 trillion of climate-smart investment opportunities in emerging markets from 2016 to 2030.
Taking a look at the milestone green finance projects, market trends and increasing ESG reporting in the region and globally, sustainable finance – complemented with strong governance and responsive green policies – will be key to successfully pivoting the region to having a more sustainable, diversified and long-term economic growth that is less vulnerable to fluctuations in the oil and gas market.