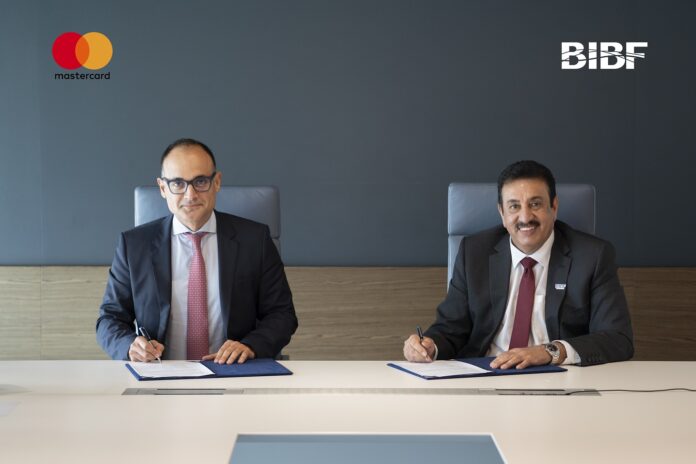 Mastercard has joined forces with the Bahrain Institute of Banking and Finance (BIBF), a renowned training and development organization, to drive financial inclusion in Bahrain and the wider region. Under the multi-faceted partnership, the BIBF will work with Mastercard Academy, a leading provider of world-class training solutions in the payments space, to design and deliver customized and scalable digital and physical learning courses.
The two parties will also explore opportunities to support relevant industry events by providing subject matter expert speakers and panelists with the aim of showcasing their thought leadership. In addition, Mastercard will leverage its resources, assets and partners to assist the BIBF in engaging Bahrain's community with a focus on several target segments, such as students and entrepreneurs.
"In line with its dedication to excellence, the BIBF is keen to build synergies with leading organizations around the world to expand its learning offerings across all major business disciplines and strengthen its capabilities to develop human capital. Our latest collaboration with Mastercard will go a long way in helping us achieve our ambition of becoming the global partner of choice for professional education in the payments industry. We look forward to benefiting from the company's rich know-how in this field," said Dr. Ahmed AlShaikh, CEO, BIBF.
Since its inception in 1981, the BIBF has grown from training 450 applicants a year, primarily within the banking industry, to 20,000 participants from all sectors of the economy. The institute has qualified over 360,000 learners in the last four decades.
"At Mastercard, we are committed to contributing to the growth of Bahrain's digital economy. With its decades-long legacy and a strong footprint across the local landscape and beyond, BIBF is our ideal partner in boosting financial inclusion in the country and the wider region. Through our collaboration, we seek to leverage our expertise and market knowledge to provide comprehensive financial education that will enhance financial inclusion and unlock greater prosperity for individuals and businesses," said Driss Belemlih, Executive Vice President & Customer Delivery Lead, EEMEA, Mastercard.
The BIBF's Acting Head of Banking & Finance, Bassam Kazerooni also stated, "The Financial industry is evolving at a rapid speed; demand for sustainable and socially responsible practices and business is rising on both an individual and an institutional level. As the training arm of the Central Bank of Bahrain, the BIBF is committed to developing human capital in Bahrain and the region, in the area of sustainable finance as an instrument to achieving the Kingdom's vision to ensure the sustainability of the overall development process in many fields."
With access to over 200 experts from across Mastercard's global network, Mastercard Academy provides the company's customers and partners with professional insights, skills and knowledge. Its faculty possesses unparalleled knowledge of the latest trends in the payments industry.