First Abu Dhabi Bank (FAB), the UAE's largest bank and one of the world's largest financial institutions, reported its financial results for the full year ended 31 December 2021.
The Group produced a record set of results with a net profit of AED 12.5 Billion, compared to AED 10.6 Billion in 2020, marking a 19% increase year-on-year. This performance reflects positive underlying trends across core businesses in a year of economic rebound and expansion. Group revenue was up 17% supported by a strong trading performance and growth in fee-generating business, helping to offset headwinds from low interest rates. Operating expenses were up year-on-year reflecting ongoing investments in digital and strategic initiatives, and the inclusion of Bank Audi Egypt. Asset quality metrics remained healthy underpinned by prudent risk management, and the relief measures under the UAE Central Bank TESS programme. The Group's foundation remains robust across liquidity, funding and capital metrics.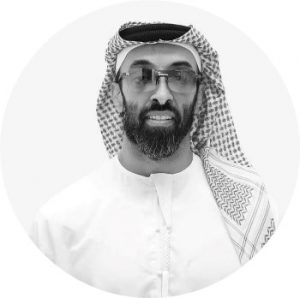 "2021 has been a year of strong economic rebound, with unprecedented opportunities for innovation and growth, despite continued uncertainties due to COVID-19.
Against this backdrop, the UAE has once again demonstrated great vision and leadership, leading the way towards recovery, regionally and globally, on the back of its world-class vaccination programme, monetary and fiscal stimulus measures including the UAE Central Bank TESS programme, structural reforms and plans to drive long-term economic growth and prosperity.
FAB continued to support the momentum of this dynamic transformation during 2021, delivering a standout financial performance while making significant progress to set the building blocks for a future-proof bank.
Reflecting our deep commitment to deliver superior and sustainable returns for our shareholders, enable future growth and invest in our market-leading franchise, FAB's Board of Directors is recommending a dividend per share of 70 fils equivalent for the full year ended 31 December 2021, split into 49 fils in cash and 21 fils as scrip dividend in lieu of cash.
Following a landmark year for the UAE, when the country celebrated its Golden Jubilee and launched a new vision to guide progress over the coming 50 years, FAB enters this year with an integral role to play in furthering economic prosperity in the markets we serve. I am confident in the opportunities that lie ahead for the Group as we boost our journey of growth in 2022 and beyond."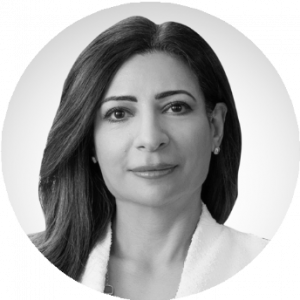 "I am pleased to report a very strong set of results for the Group in 2021 with FAB delivering record revenue and net profit in a year of economic rebound, and with total assets crossing the AED 1 Trillion mark, a historic milestone. This outstanding performance not only reflects solid momentum across our core businesses in an improved macroeconomic backdrop but also the positive outcome of our strategic initiatives to unlock value, drive growth and shape the bank of the future.
In 2021, FAB demonstrated a unique ability to support clients with market-leading advice, solutions and deal execution, helping them to capitalise on the significant opportunities presented by the economic rebound in the UAE and the wider region. Our performance in 2021 was built onto a robust foundation across liquidity, funding, and capital metrics, with our AA- credit rating recently reaffirmed by S&P coupled with a stable outlook, which underlines our strong balance sheet fundamentals and risk profile.
Our Investment Banking business, in particular, had an exceptional year, originating and structuring a number of landmark transactions, and leading new offerings and new company listings on the Abu Dhabi Stock Exchange in a record year for our equity markets. In addition to a strong trading performance, this sustained business momentum, resulted in a 69% growth in our Investment Banking revenue from the prior year, with FAB reaffirming its leading position as the top-ranked regional bank across all MENA Investment Banking League Tables in 2021.
It was also a landmark year for FAB on the international front, as we continued to expand in our targeted markets, helped by the acquisition of Bank Audi Egypt. As a result, revenue from our international operations grew 26% year-on-year, with MENA contributing 52%, from 39% in 2020.
While delivering innovative products and solutions across our Group, we also made significant progress to optimise digital journeys, improve customer experience and enhance efficiencies. This led to the launch of 1st in market solutions including DigiCheques on our Corporate Mobile App, and a significant increase in transactions made via digital channels.
As we move forward, we will continue to drive growth in our key business areas, create efficiencies and agility across the organisation, and strengthen our market position in targeted markets.
On ESG and as part of our Group-wide strategy, our new target to finance or facilitate over USD 75 Billion of sustainable finance projects by 2030, underscores our commitment to act as a key enabler to the regional sustainable finance agenda and to work hand in hand with our customers and communities to create sustainable growth.
Looking ahead, we are confident in our ability to create new opportunities for growth across the UAE and the region, and to continue delivering for our shareholders, customers and communities."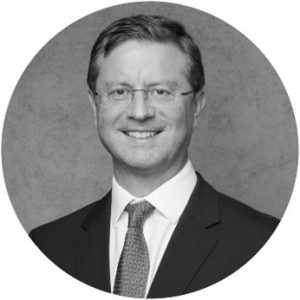 "The Group delivered net profits of AED 12.5 Billion in 2021, up 19% over 2020, with a Return on Tangible Equity (RoTE) at 15.1%, improving from 13.0% in the prior year. Fourth quarter profits stood at AED 3.3 Billion, up 3% year-on-year.
This record performance was driven primarily through revenue growth, with a significant expansion in non-interest income reflecting effective balance sheet deployment to drive higher Group returns, and with our core businesses maintaining positive momentum on the back of the economic rebound. Investment Banking produced an exceptional performance, capitalising on improving sentiment, and buoyant regional capital markets activity. Corporate and Commercial Banking also saw sustained momentum with CASA balances growing 27% year-on-year, and Consumer Banking continued to witness strong sales acquisition across key products. In Global Private Banking, Asset Under Management (AUMs) grew by almost 50% year-on-year, driven by enhanced product propositions.
We continued to maintain our cost discipline and delivered positive Jaws during the year amidst ongoing investments in core areas, and the integration of our expanded operations in Egypt. The Group preserved a very healthy liquidity position, and strong asset quality metrics with a coverage ratio increasing to 98%, in line with our prudent risk management approach.
FAB's diversified business profile, and solid balance sheet fundamentals, position us well to achieve our strategic and financial aspirations. To support our future growth and transformation, we will be focused on deploying capital efficiently, and ensuring that we continue to deliver superior and sustainable shareholder returns.
While we remain cautiously optimistic and cognisant of the uncertainties arising from the pandemic and potential market volatility, the rising interest rate outlook, and the expected acceleration in economic activity across the region present significant opportunities for the bank."
To know more, download full report here – https://www.bankfab.com/-/media/fabgroup/home/about-fab/group/media/in-the-media/2021/fab-fy-2021-prl-english.pdf?view=1