Dubai Islamic Bank, the largest Islamic bank in the UAE and the second largest Islamic bank in the world, announced its results for the period ending December 31, 2021.
FY 2021 Highlights:
Despite a decline in total Income, primarily due to the on-going lower rate environment and large corporate repayments during the year, the Group Net profits saw a significant increase of 39% YoY to reach AED 4,406 million vs AED 3,160 million in 2020. The Operating revenues remained stable at AED 9,422 million vs AED 9,471 million in 2020 following efficient management of cost-of-funds.
Further reduction in operating expense, down by 7% YoY from AED 2,728 million to AED 2,529 million as efficiency building continues.
Profit before impairments improved by 2% YoY to reach AED 6,892 million vs AED 6,743 million in 2020.
Prudent risk management led to significantly lower impairment losses of AED 2,448 million, lower by 46% YoY.
Marginal decline in earning assets of 1.5% with net financing and sukuk investments at AED 228.5 billion vs AED 232.0 billion in 2020. Total assets now stand at AED 279.1 billion.
Gross new financing of nearly AED 36 billion during the year coming from both consumer and corporate were offset by large early settlements and routine repayments of more than AED 45 billion during the year.
Customer deposits remained stable at AED 205.8 billion with CASA increasing by 4% to over AED 90 billion, now forming 44% of the customer deposit base.
Liquidity remain healthy with finance to deposit ratio of 91% and LCR of 136% (+700bps YoY).
Continued healthy improvements on ROA now at 5% (+30bps YoY) and ROE at 11.8% (+140bps YoY).
Capitalization levels remain robust with CET1 at 12.4% and CAR at 17.1%, both well above the minimum regulatory requirement. Total equity now stands at AED 41.5 billion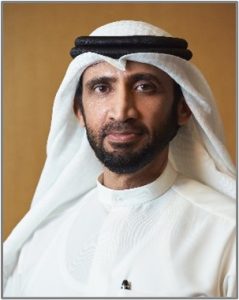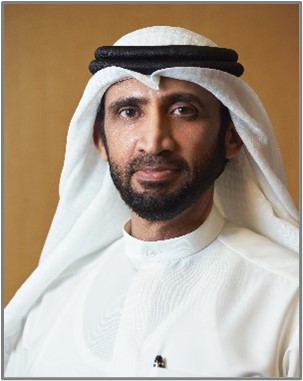 As the world economy continues to battle its way through the pandemic, the UAE has stood out as a shining star effectively navigating the various macro challenges as recovery in tourism, hospitality, real estate, the financial markets as well as the general banking sector remains on track. Dubai's strong economic fundamentals has established the emirate amongst the best cities in the world to lead a prosperous and healthy life.
Despite the on-going global market uncertainties, the UAE banking sector remains robust with rising profitability and strong capitalization. DIB has successfully navigated through the ongoing economic environment generating a significant 39% YoY growth in net profits.
The Bank remains on solid ground moving into the new year as we continue to unearth business opportunities in an improving local economic climate to deliver solid returns to all our valued shareholders whilst maintaining the highest standards of governance across the bank.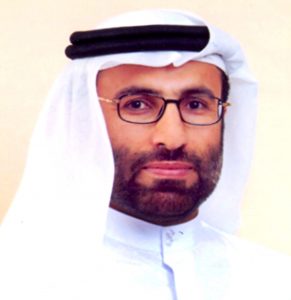 Our people continue to be the driving force of the bank and the year saw significant investments into the development of our future leaders that will empower DIB to further its plans towards building not just a successful, but simultaneously, an even more sustainable business. The various human capital programs we have launched will ensure DIB has its workforce geared towards the future economy and that top talents are deployed into the critical areas of the business.
We have strengthened our relationships with our customers which represent a key stakeholder group of the bank. New initiatives in terms of providing transparent information, fair and equal treatment and safeguarding their interest are now being implemented across our customer base. This will ensure our customers bank seamlessly and conveniently across our branch network and various channels.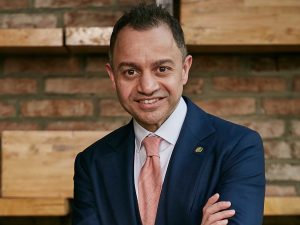 Amidst the headwinds that the global economies are still facing, DIB has remained resilient with a remarkable 39% YoY growth in profitability. This solid underlying performance demonstrates the robustness of our strategy which allows us to deliver results irrespective of the prevailing economic conditions and climate.
We have built a leaner, agile and overall efficient organization that is ready to capitalize on any opportunity with maximum insulation from environmental hurdles. This has allowed us to generate higher profitability despite a low rate environment and large repayments that kept dampened the earning assets growth.
Cost management over the years has remained a key strength for the bank and 2021 proved no different with a 7% YoY decline in OPEX. A sector leading cost-income ratio of just under 27% is a clear testament to our intense efforts and focus on generating bank-wide efficiencies.
We are committed towards a more sustainable future as we enter a decade of change to support the UAE's ambitions towards a low-carbon economy. Our ESG roadmap is set to unlock further efficiencies within the business as we integrate sustainability and climate risk into our operating models with the aim to ensure that the bank is safeguarded against the biggest environmental risks that are impacting the global economies today.
We enter the year with a new 5-year strategy that will propel the bank to strengthen and grow the business over the period. Building on the progress that we have made, DIB will transition into a more sustainable business model and create further capacity to generate stronger returns for our shareholders whilst simultaneously ensuring a superior banking experience for all our customers.
Operating Performance
With strong management cost controls and lower impairment charges, the bank's Group Net Profit grew strongly by 39% YoY to reach to AED 4,406 million vs AED 3,160 million during 2020. This was achieved despite a decline in the bank's total income which stood at AED 11,795 million for the year 2021 compared to AED 13,142 million in 2020. The 10% decline in total income was a result of lower funded income due to marginal decline in earning assets and the continued subdued lower rate environment globally. Global headwinds with the re-emergence of the outbreak were witnessed during the closing quarter of the year which also impacted business volumes. Net operating revenue remained steady at AED 9,422 million supported by lower cost of funds during the year.
Operating expenses had a robust 7% YoY improvement to AED 2,529 million compared to AED 2,728 million in the same period of last year as cost synergies and on-going bank wide digitalization efforts continue to materialize. The lower expenses led to an improvement in cost to income ratio by 260 bps, which now stands at 26.8% vs 29.4% for FY2020, positioning DIB as a clear market leader on this metric.
Pre-impairment profit during the year increased by 2% YoY reaching to AED 6,892 million compared to AED 6,743 million in 2020.  Impairment charges declined significantly by 46% YoY to AED 2,448 million vs AED 4,552 million in 2020, a clear result of prudent underwriting and improving general market conditions.
Net profit margin remained stable at 2.6% despite the low-rate environment and returns continue to improve with ROA and ROE at a healthy 1.5% and 11.8% respectively.
Balance Sheet Trends
Net financing & Sukuk investments stood at AED 228.5 billion during the year marginally lower than last year. Sukuk investments saw a robust growth of 18% YoY to reach AED 41.8 billion as the bank continues to focus investing in highly rated sovereign instruments in the Islamic capital markets space. Gross new consumer financing amounted to nearly AED 14 billion in consumer and another AED 22 billion for wholesale banking during 2021. However, this strong growth was offset by early settlements and large repayments of AED 45 billion during the year.
Customer deposits stood at AED 205.8 billion during the year with CASA increasing by 4.4% to AED 90.1 billion representing 44% of customer deposits. Liquidity coverage ratio (LCR) at 136% remains well above regulatory requirement with finance to deposit ratio of 91% depicting a healthy and comfortable liquidity position. Wholesale banking continues to be a key contributor to deposits representing 59% of the customer deposit base.
Non-performing financing (NPF) ratio now stands at 6.8%, which although is a marginal increase of 10bps QoQ (impacted also by net decrease in gross financing number due to repayments), also indicates stabilization in asset quality trend compared to the previous quarters. The above has led to a Cash coverage ratio of 72% and overall coverage including collateral at 102%. Cost of risk on gross financing assets continue to be on a downward trend and now stands at 99 bps compared to 137 bps in year-end 2020, an improvement of 38 bps during the year.
Capital ratios continue to remain strong with CAR now at 17.1% and CET 1 ratio at 12.4%, both well above the regulatory requirement.
Key Business Highlights
DIB continued to entrench its position as market leader in the Islamic financing & capital markets with nearly USD 25 billion in combined deal value completed in 2021. During the year, DIB was appointed in more than 20 Sukuk and syndicated financing transactions for supranationals, sovereigns, quasi-sovereigns, corporates and financial institutions and has been consistently amongst the top ranked banks on the Bloomberg league tables.
In line with the green economy and the national sustainability agenda of the UAE and alignment to the global sustainable development goals, the bank is embarking on an ESG roadmap and strategy that will embed sustainability best practices within the entire organization. The ESG roadmap is at the core of DIB's strategy and will also align to the global frameworks and reporting standards thereby providing a more positive impact of DIB's operations towards the environment, society and the general economy.
DIB launched "rabbit" a unique digital banking experience for the connected generation. It provides simplicity, ease, agility and fun in fulfilling everyday financial needs for the new generation and millennial mindset. "rabbit" is positioned to enhance the standards in innovation in financial services with the aim to make banking effortless and fun.
During the last quarter of 2021, Moody's revised the outlook of the bank from "negative" to "stable" reflecting the bank's sound and recovering profitability, solid liquidity and the strong retail franchise in the UAE.
To know more, click here for the full report – https://www.dib.ae/about-us/news/2022/01/26/dubai-islamic-bank-full-year-2021-group-financial-results?type=medialisting