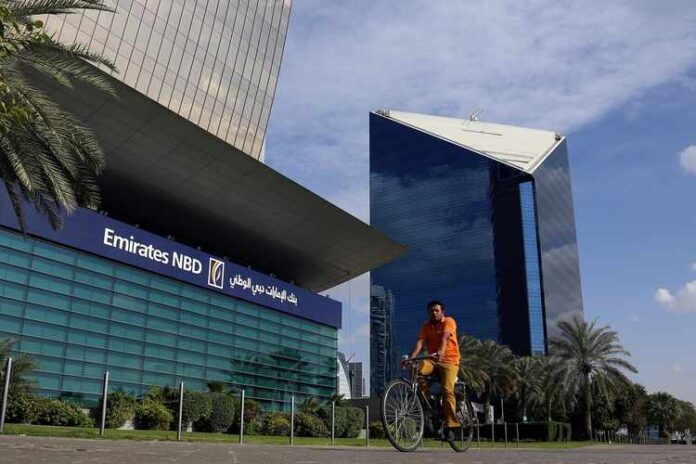 UAE's Emirates NBD has launched its sustainable finance framework, as part of the banking group's broader commitment to sustainability.
The new framework allows for the issuance of green and sustainable debt instruments to finance projects which enable the transition to a low-carbon and climate-resilient economy. It also allows for the issuance of social debt instruments leading to a positive societal impact.
The framework will cover the group entities such as Emirates NBD, Emirates Islamic, DenizBank and Emirates NBD Asset Management. It is expected to accelerate the group's efforts when it comes to innovative sustainable finance offerings.
HSBC and ING acted as sustainability structuring banks in developing the framework which is in line with the Group's ambition to promote further lending and investments into assets with a positive environmental and social impact.
The framework will assist Emirates NBD in reaching the UAE's ambitious Sustainability Development Goals and targets set forth by the Paris Climate Agreement and the UN Sustainable Development Goals (SDGs) while ensuring the necessary due diligence and international best practices are in place to mitigate ESG risks.
"As a leading banking group in the region, Emirates NBD is fully aligned with the UAE's pro-climate, pro-growth philosophy," said Shayne Nelson, Group CEO at Emirates NBD. "This framework empowers Emirates NBD and our customers to help deliver the UAE's journey to Net Zero emissions by 2050 and meet the ambitious interim reduction targets."
Emirates NBD stands as a pioneer in sustainability reporting, having initiated formal reporting on its sustainability endeavours in 2016 with the release of its inaugural sustainability report. The bank recently signed the UAE Climate-Responsible Companies Pledge initiated by the UAE Ministry of Climate Change and Environment aligned with the group's commitment to supporting the UAE's decarbonisation efforts.
The banking group continues to forge meaningful sustainability and innovation-focused collaborations with other private sector companies and government entities in its effort to mitigate climate change.