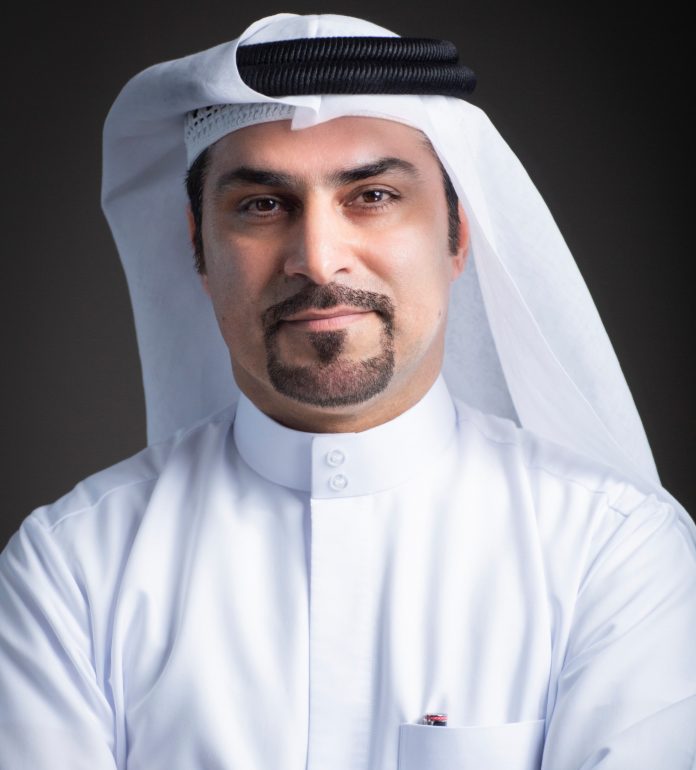 The Dubai Investment Development Agency (Dubai FDI), an agency of Dubai Economy, with the participation of international business councils, investment advisors, and government agencies, is hosting a series of webinars in the wake of global restrictions imposed to mitigate the spread of the coronavirus COVID-19 pandemic, presenting an array of opportunities for investment and partnership in Dubai's vibrant Healthcare, Food & Agriculture, Logistics, and Technology sectors.
Dubai FDI has pivoted in 2020 to a digital engagement strategy with potential international investors. A calendar of webinars will replace the missions to various countries, continuing to enable investors and agencies to explore the tremendous investment opportunities and partnerships that Dubai offers in these sectors.
The 2020 calendar of webinars strengthens outreach in countries including the United States of America, Australia, Canada, Britain, France, Italy, Germany, Spain, India, China, Japan, Taiwan, South Korea, and others. More than 34 webinars are scheduled to be held until the end of 2020. This has enabled Dubai FDI to sustain its interaction with the private sector and governments worldwide and has expanded its communication programme to new channels.
Several government and semi-government agencies and free zones in Dubai are participating in the webinars to support efforts to attract investments. Participating in the webinars are senior officials of entities such as Dubai Exports, Dubai Health Authority, Dubai Municipality, Smart Dubai, Dubai Future Foundation, Dubai International Financial Centre (DIFC), Dubai Multi Commodities Centre (DMCC), Dubai Healthcare City Authority (DHCA), Dubai Science Park (DSP), Dubai South, Dubai Airport Free Zone Authority (DAFZA), Jebel Ali Free Zone Authority (JAFZA), and Emirates SkyCargo.
Dubai has positioned itself as the City of the Future as it deploys the technologies of the Fourth Industrial Revolution (4IR) to enhance stakeholder happiness. At the same time, Dubai remains an effective gateway to the region's emerging markets, while its advanced logistics infrastructure positions it as a global hub for trade and investment.
Fahad Al Gergawi, CEO of Dubai FDI, said: "As a connected, smart city, Dubai has been at the forefront of rolling out strategic initiatives on digital readiness and innovation across services, digital services, and logistics. This enhances the preparedness of the city to continue to respond to investor needs to ensure smooth investment flows."
Al Gergawi added: "The webinars strategy is based on the use of available technologies to direct trade and investment channels to sectors of interest that have promising potential for sustainable growth. Despite the current critical situation globally, Dubai remains a safe haven for investors. Our intensified communication with investors through digital channels reinforces the image of Dubai and we expect them to take serious, clear steps next year when international markets are projected to take an upward path with increased investor confidence that drives investment decisions."
Ibrahim Ahli, Director of Investment Promotion at Dubai FDI, said: "Agility is one of the hallmarks of the most successful organisations in today's world. In implementing the best ways of doing business, Dubai enables investors to set up businesses easily. It nurtures innovation and remains future-ready as a matter of policy."
Ahli added: "Dubai's future-ready infrastructure is fundamental today in connecting people and trade, as a Gateway to a vast market of 2.4 billion consumers in the Middle East, Africa, Indian Subcontinent, and CIS. Dubai taps into several strategic advantages to deliver excellence, such as the world's ninth-largest container port, one of the world's largest airlines connecting over 150 destinations, and an ultra-modern transportation and distribution network. Dubai's futuristic vision and preparedness has positioned it as one of the world's most important economic nodes, where wealth and talent are nurtured."
As one of the most business-friendly economies in the world and a preferred investment destination for foreign capital, Dubai and the UAE lead the MENA region on the World Bank's Ease of Doing Business 2020 report. The country ranks 16th globally among 190 countries.
Dubai recorded exceptional growth in foreign direct investment (FDI) during the first half of 2019 with FDI projects worth a record USD 12.69 billion, a growth of 135 percent compared to the same period in 2018.
As part of its COVID-19 response, stimulus measures worth AED 282.5 billion have been announced by the UAE Government to help businesses offset the impact. The Government of Dubai has launched an AED 6.5 billion package, including a new AED 1.5 billion stimulus announced on 11 July 2020.
The global webinars that have been concluded so far this year have already affirmed the efficacy of the new outreach strategy, as measured by the level of investor interest. The strategy has served to strengthen Dubai's reputation as an administration that responds quickly and effectively to global events.