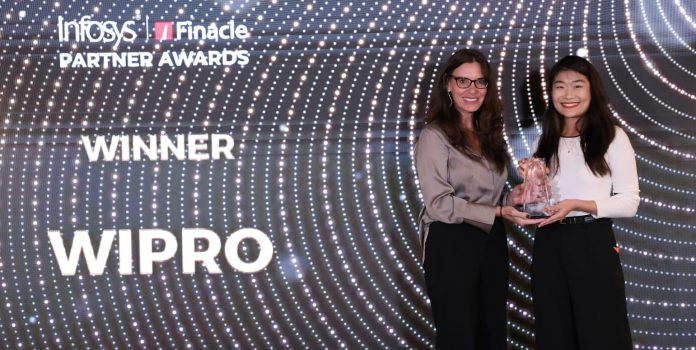 Infosys Finacle announced the winners of the Finacle Partner Excellence Awards 2022. The awards recognize top-performing Finacle partners who demonstrated excellence in delivering exceptional business value to Infosys Finacle's clients in FY22.
The awards program recognizes partners across categories such as Application Modernization Excellence, System Integration Excellence, Digital Transformation Excellence, Sales Excellence, Cloud, Advisory, and SaaS Partner, Delivery Excellence, and Innovation.
Infosys Finacle works with a large partner ecosystem to deliver digital banking transformation projects and drive banking innovation across the globe. Collaborations span a wide range of areas such as delivery, FinTech innovations, cloud-based deployments, implementation, consulting, and technology services.
For the full list of winning initiatives, winners, and their reactions, please click here.
Venkatramana Gosavi, Senior Vice President & Global Head of Sales, Infosys Finacle, said, "Finacle has a strong focus on ecosystem-driven growth. Our vision of Inspiring Better Banking is deeply rooted in our collaborations with our partners. The nominees and winners of the Infosys Finacle Partner Excellence Awards 2022 have contributed to technology-led banking transformations across the globe. Congratulations to all the winners. We look forward to continued success with our partners in 2023 and beyond."
Jefferson Cowhig, Partner, Technology Solutions, EY, said, "EY and Finacle have harnessed the power of our alliance to deliver digital banking solutions that are scalable and resilient. We have transformed banks by building great customer experiences that enable self-service through digital channels. This has enabled our banking clients to realize tangible business benefits and change the way they do business. We achieved this by combining our strengths of program delivery, design and engineering to implement Finacle's digital banking platform driven by a "one team mindset". In response, we're delighted to have awarded Finacle's Advisory Partner of the Year."
Lalit Malik, Group Vice President, Alliances & Channels, Oracle Asia Pacific, said, "At Oracle, we carry decades of engineering excellence in delivering the best technology to our customers and communities. Our partner network has always been an extension of Oracle, therefore, we are enthused and humbled to receive the recognition for 'Digital Transformation Excellence FY22' at 'Infosys Finacle Partner Excellence Awards 2022'. This award is very special to us as we have been partnering with Infosys for many years now. We are glad to be working alongside them to push the agenda of digitization in the country. Our sincere gratitude and thanks to our customers, partners, employees, and everyone associated with the organisation who is helping us to accelerate the digital transformation journey."
Meredith Stowell, Vice President – IBM Z Ecosystem, IBM, said, "We are delighted to receive the award for innovation partner of the year from Finacle. Banks require agility, differentiated client experiences, and speed to market while meeting stringent regulatory, security, and service level requirements. Working with partners like Finacle, IBM enables banks to transform and deliver trusted services with the reliability, performance, scalability, sustainability, and high processing power of proven infrastructure."