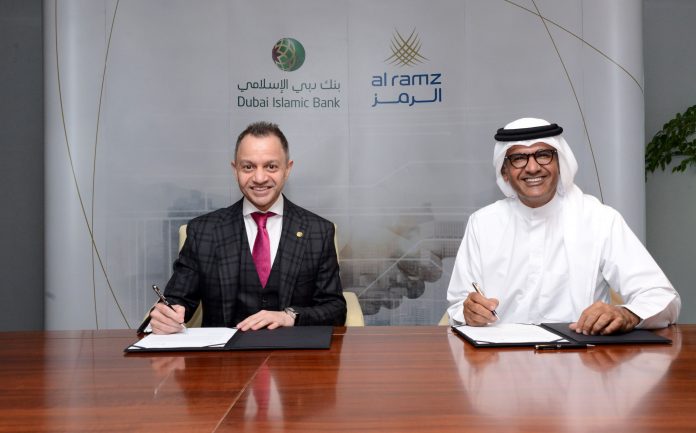 Dubai Islamic Bank and Al Ramz Corporation announced a strategic partnership to leverage capital markets services and expand financial offerings to customers.
In light of this partnership, Dubai Islamic Bank will now provide brokerage and related services to its clients through Al Ramz Capital, a subsidiary of the Al Ramz Corporation, where the bank will also offer its banking services to their customers as part of this arrangement. The brokerage service was earlier provided through its subsidiary Dubai Islamic Financial Services (DIFS).
Commenting on the partnership, Dr. Adnan Chilwan, Group Chief Executive Officer at Dubai Islamic Bank stated: "We are pleased to conclude this agreement with Al Ramz, one of the leading national institutions in the financial sector with more than 25 years of experience that provides a variety of services while adhering to the highest governance standards. At DIB, we have always believed in the effectiveness of creating synergies and unlocking potential through strategic partnerships and alliances, to help both parties grow further and expand towards progressively prosperous frontiers. Our brokerage business is one of the key aspects we are keen to leverage on and enhance the potential in this space.  This partnership will empower our customers and enable them to access specialized and diversified securities solutions in local, regional & international markets. As DIB and Al Ramz Group work together, we look forward to a fruitful and profitable journey ahead, that will help us further solidify UAE's financial sector in the years ahead."
Dhafer Sahmi Al Ahbabi, Chairman of the Board of Directors of Al Ramz Group added, "We are delighted to be partnering with Dubai Islamic Bank, one of the most reputable financial institutions in the United Arab Emirates and an established financial solutions pioneer. This partnership reflects a desire to leverage respective strengths of the parties to enhance customer value proposition.  Such strategic alliances reflect a new direction to provide specialized services efficiently.  This landmark deal signifies an important milestone in the development of UAE financial markets through specialized service partnerships."
Subject to regulatory approvals, the new strategic partnership will see collaboration on a number of initiatives including brokerage as well as the advancement of capital market offerings.  Dubai Islamic Bank and Al Ramz are looking forward to future disclosures of further collaboration between the parties.