In a whole day event, more than 600 of the region's top private bankers, asset and wealth managers, investment consultants, family offices and digital wealth technology providers convened at the Wealth & Investment Summit and Awards which took place on September 27, 2022, at the Park Hyatt Dubai. The Summit was arranged to hold debates on the trends, opportunities and emerging challenges facing the Private Banking and Wealth Management providers in our region during this time of market volatility and examine how wealth portfolios of HNWIs will adapt to mitigate or find advantage.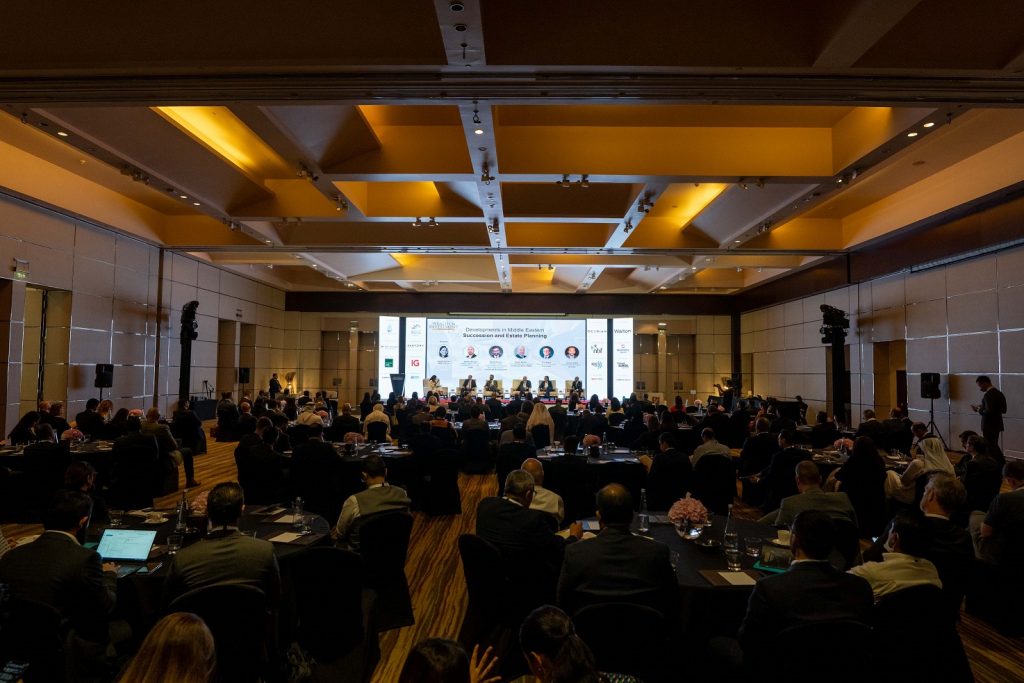 The Summit started with a panel discussion on "Developments in Middle Eastern Succession and Estate Planning" with Nabilah Annuar of MEA Finance as the moderator. Speakers Damien Morgan, Senior Wealth Planner, Private Banking, UAE, HSBC; Leevyn Isabel, Private Clients Director, Ocorian; Rahul Chopra, Head of Dubai, Senior Executive Officer & Managing Director, Charles Monat Associates; Samir Raslan, Vice Chairman for Origination, Citi Private Bank- EMEA; and Tim Searle, Founder & Chairman, Globaleye, discussed the importance of governance, proper structures, digitization, cybersecurity, and collaboration as key elements to improve the services of the MENA wealth industry and its capability in reconciling the preferences of traditional UHNWIs with the expectations of a younger wealth generation on the issue of wealth transfer. The panel also discussed the developments in trust regulations that trust advisors and fiduciary service providers must follow to protect the wealth legacies of their clients.
A presentation by Leevyn Isabel, Private Clients Director at Ocorian, followed. Leevyn discussed "Succession Solutions in the UAE" which underlined the legal and regulatory developments from the DIFC Trust Law to Family Business Ownership and Governance of 2021 and the ADGM Courts' Notary Public and Wills Office. He presented how Ocorian assists clients with international wealth structuring.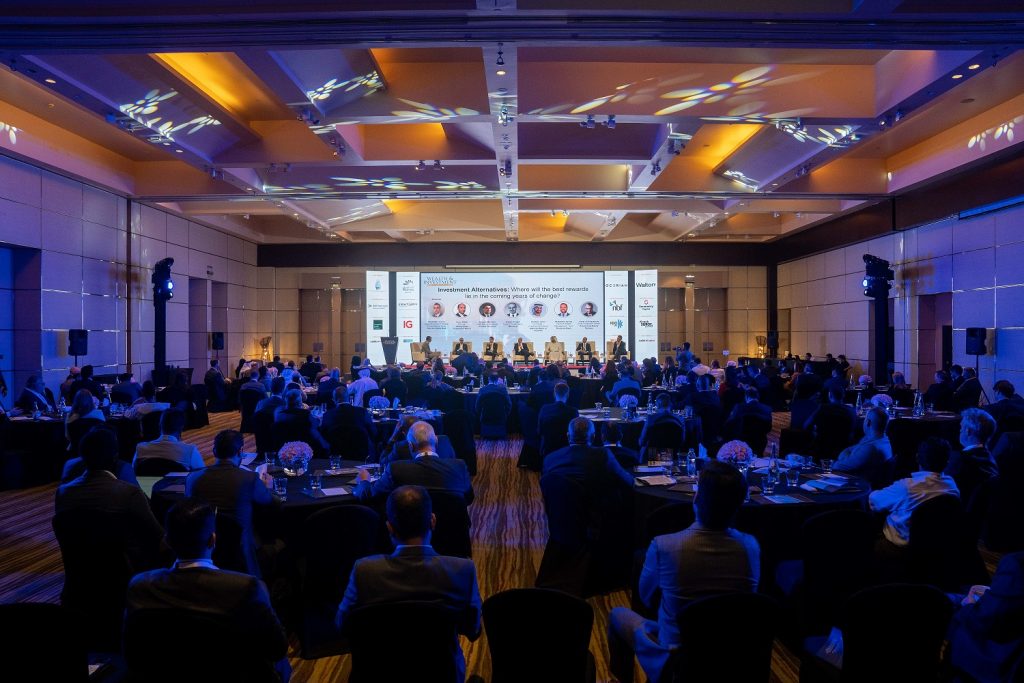 The Summit proceeded with a debate on "Wealth and Society – Evolving ESG and Philanthropy" with speakers An Kelles, Director – GCC, Jersey Finance; Christofer Langner, Head of Investment Strategy Private Banking Group, First Abu Dhabi Bank; Faisal Hasan, CIO, Head of Asset Management, Al Mal Capital, UAE; Mario Al-Jebouri, Head of Dubai Representative Office, Banque Cantonale de Genève (BCGE); and Vivek Gehani, Head of Global South Asia & Middle East, Bank of Singapore. Moderated by Dr. Bhaskar Dasgupta, Independent Board Director, Senior Advisor – Sheikh Hamdan Bin Ahmad Al Makhtoum Private Office, the panel highlighted the emerging trends in ESG investing and philanthropy that are influencing investment strategies and structures of the growing global UHNWI population. The panel also discussed the rising expectations of society in wealth-giving which private bankers must balance with the requirements of wealthy investors such as investment sustainability in the creation of economic values and social progress intended for communities.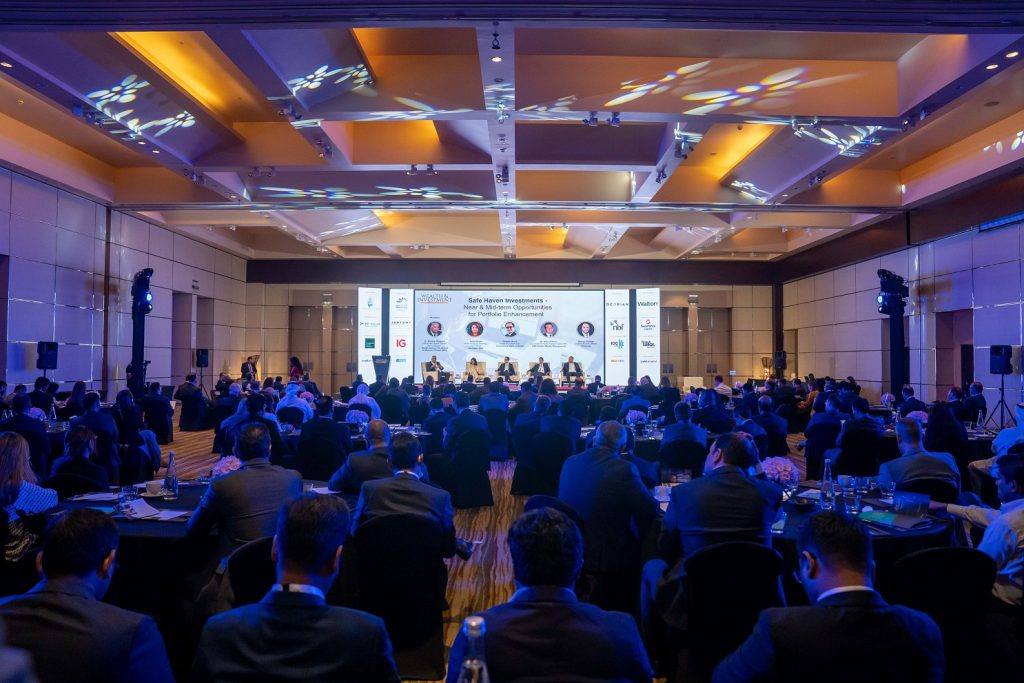 The mid-day discussion covered one of the highly anticipated topics at the Summit with speakers Anita Gupta, Head of Equity Strategy, CIO Office, Emirates NBD; Deepak Mehra, Head of Investments, Treasury, Asset Management and Global Markets Department, Commercial Bank of Dubai; Dr. Niels Zilkens, Lead Market Head Arabian Gulf & NRI, UBS Global Wealth Management; and George Hojeige, Chief Executive Officer, Virtugroup, with Dr. Bhaskar Dasgupta as moderator. The panel of experts discussed "Safe Haven Investments-Near and Mid-term Opportunities for Portfolio Enhancement" and shared their insights on various investment options and growth assets that can potentially hold out against an inflationary environment. The speakers also put emphasis on getting quality advice from wealth advisors which should provide a wholistic view on how to manage and diversify assets in the long-term.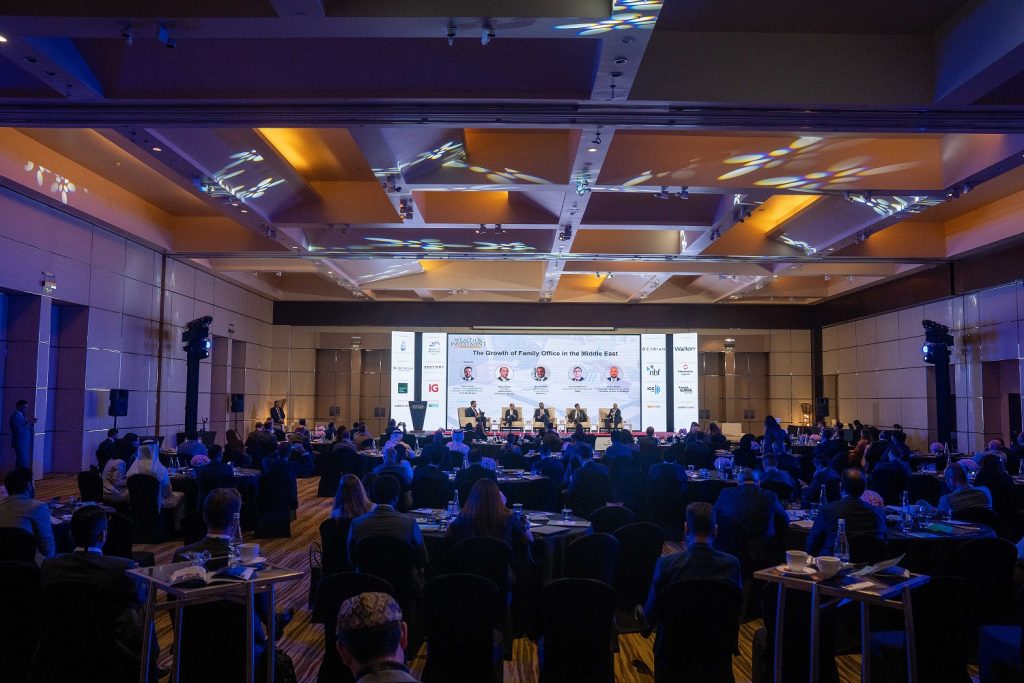 The panel discussion on "The Growth of Family Office in the Middle East" ensued with speakers Arjun Mittal, Founder, Abbey Road Investment Group; Biju Thomas, Senior Director, Private Banking, Mashreq; Farzad Billimoria, Head of Private Banking, UAE, HSBC; and Shadi AlNasr, Principal – Global Family Office, The Bank of New York Mellon, with moderator Ismael Hajar, Partner, Entrepreneurial Private, Business, Family Office Services at PwC Middle East. The panel focused on developments in family business services in MENA, including the increasing demand for diversified investments and bespoke solutions to cater to the more complex needs of family offices at different growth stages. They also touched on the generational shift in family leadership and the strategy for allocating investment capital to ensure the preservation of wealth for the next generation.
The afternoon session began with deliberations on "Investment Alternatives: Where will the best rewards lie in the coming years of change". Arjul Mittal, Devesh Mamtani, Chief Market Strategist, Century Financial; Haitham Juma, Unit Head – Investment Solutions, National Bank of Fujairah; Mubashar Ayoob, Head of Wealth Management – Gulf, Deutsche Bank; Omar Al-Gharabally, Chief Investment Officer, Greenstone Equity Partners; and Hazem Fouad, Head of Investments, Mashreq, with moderator Christofer Langner, discussed alternative investments and shared their views on multi-asset strategies and allocations to protect investments during uncertain times. They pointed out the importance of having a diversified portfolio that will do well in different market conditions.
Keeping the momentum sustained was the presentation on "The Future of Smart Economies, AI, Climate, and Investment" by Brett King, world-renowned futurist, speaker, media personality, and bestselling author. King discussed how inequality, pandemics, climate change, food scarcity and a myriad of issues have driven the socio-economic uncertainties in the current century and presented thoughts on how the world can face up to the many challenges heading our way in the coming decades. The presentation was followed by a Q&A and saw the audience reflecting on the challenges, as well as ways to adapt to the changing demands and concerns of today and the generations to come.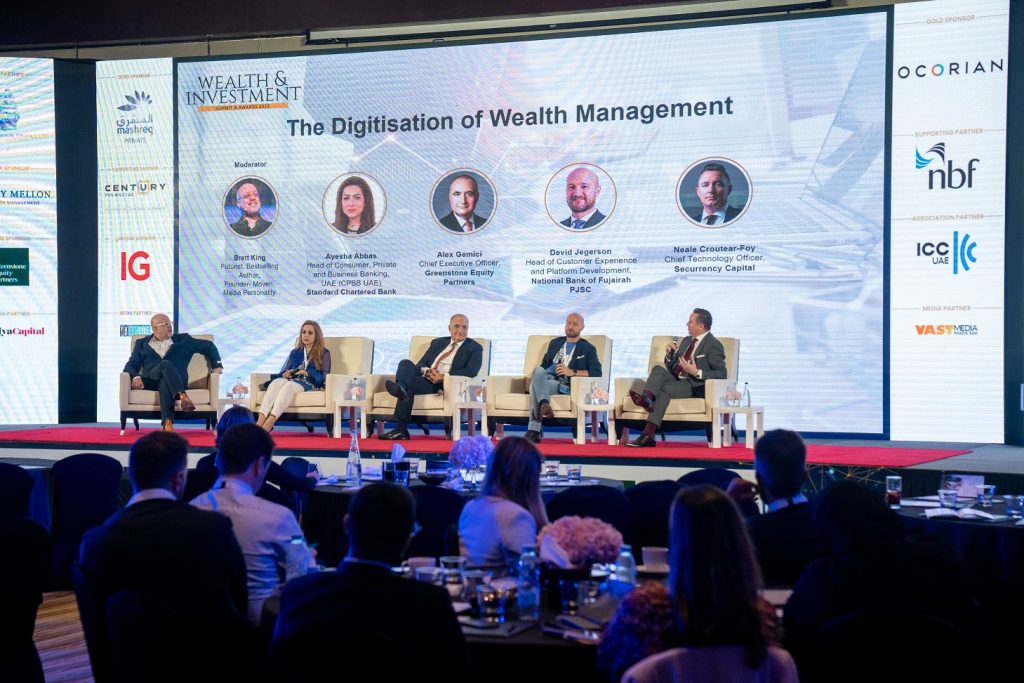 After his presentation, King joined the discussion on "The Digitisation of Wealth Management: Can premium service be maintained or even heightened?" as moderator. Speakers Ayesha Abbas, Head of Consumer, Private and Business Banking, UAE (CPBB UAE), Standard Chartered Bank; Alex Gemici, Chief Executive Officer, Greenstone Equity Partners; Devid Jegerson, Head of Customer Experience and Platform Development, National Bank of Fujairah PJSC; and Neale Croutear-Foy, Chief Technology Officer, Securrency Capital, explored the successes and trends that transformed the digital wealth management landscape in MENA. The discussion shed light on highly personalised services that satisfy the sophistication and preference needed by the affluent market. The discussion also sought to answer if the wealth management sector in MENA has leapfrogged from the basic digital features to digital-first investment advisory services and tools.
The Wealth & Investment Summit and Awards was supported by Lead Partner OCS International Finance Ltd; Gold Sponsors Mashreq Private Bank, Ocorian, Walton Global; Silver Sponsor BNY Mellon Wealth Management Global Office; Supporting Partners Century Financial, National Bank of Fujairah, Securrency Capital; Badge Sponsor Greenstone Equity Partners, Lanyard Sponsor IG; Association Partner International Chamber of Commerce-UAE; and Media Partners Arabiya Capital, MEA Business, and VAST Media.