Visa has partnered with First Abu Dhabi Bank (FAB), the UAE's largest bank, to launch the second edition of its global She's Next initiative in the UAE.
She's Next, empowered by Visa, is a global advocacy program that aims to support women-owned small businesses through funding, training and mentorship. From today and until June 23, 2023, women entrepreneurs from all industries and sectors in UAE can apply to She's Next. One winner will receive a grant of USD50,000, a tailored training program, and access to She's Next Club resources such as a workshop library and community of entrepreneurs.
Salima Gutieva, Vice President and Country Manager for the UAE, Visa, commented: "We're proud to bring the second edition of our successful 'She's Next' program to the UAE, in partnership with FAB."
She's Next is part of Visa's efforts to support digitalization of women-owned businesses and features the launch of Visa's first Women SMB Digitalization Index. The Index scores businesses based on 5 indicators: online presence, digital payments acceptance, payment security awareness, customer engagement, and customer retention. For the UAE, the index reveals women-owned businesses scored highest in digital marketing, online presence and customer engagement.
Gutieva added: "Women entrepreneurs face unique challenges, such as limited access to capital, and dealing with stereotypes, which often complicate the already complex digitalization journey in today's business landscape. The Women SMB Digitalization Index reinforces the critical importance of this shift, and showcases the progress made by UAE-based women-owned businesses in joining the digital economy."
Key findings include:
Challenges with running their businesses: Accepting digital payments was the top challenge (76% of respondents), followed by lack of family support (75%) and balancing work with family (73%).
Challenges with funding: Nearly half of the women surveyed still have difficulty in raising capital, with around 8 out of 10 tapping into their personal savings to start their business. Securing funds for digitalization was difficult according to 60% of the respondents, owing to high cost associated with implementation of digital transformation initiatives, the lack of investor understanding of its related benefits and hesitance due to lack of technical expertise.
Additional funds, if available, would be invested in new technologies (43%), advertising and marketing (42%), and creating new products and services (41%).
Stereotypes: Fifty-three percent of female entrepreneurs surveyed faced stereotypes such as being considered less capable of making tough decisions and leading teams (40%) and being more emotional and less able to separate personal and business matters (38%).
Seventy-two percent of women-led businesses accept cards and 56% said online was their primary sales channel.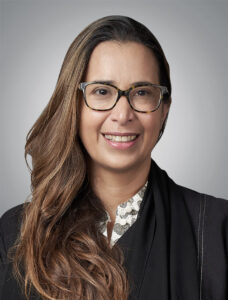 Sara Al Binali, Group Head of Corporate, Commercial, and International Banking at FAB, said: "As a bank that is value driven, strategically driven, and forward driven, FAB recognizes the essential role that SME's and women will play in shaping the future for sustainable growth. Through our partnership with Visa, the She's Next initiative is unlocking the potential of female entrepreneurs, and is already supporting capable, ambitious women in achieving their goals. We are very proud to continue our support for She's Next, empowering talented women to take their businesses to the next level and creating new opportunities across our community."
Since 2020, Visa has invested around $3M in over 250 grants and coaching for women SMB owners through the She's Next grant program globally including in US, Canada, India, Ireland, Ukraine, Kazakhstan, Saudi Arabia, UAE, Egypt and Morocco.
To learn more and apply for Visa She's Next Grant Program, applicants must submit a short application form with details about their business and digital presence.