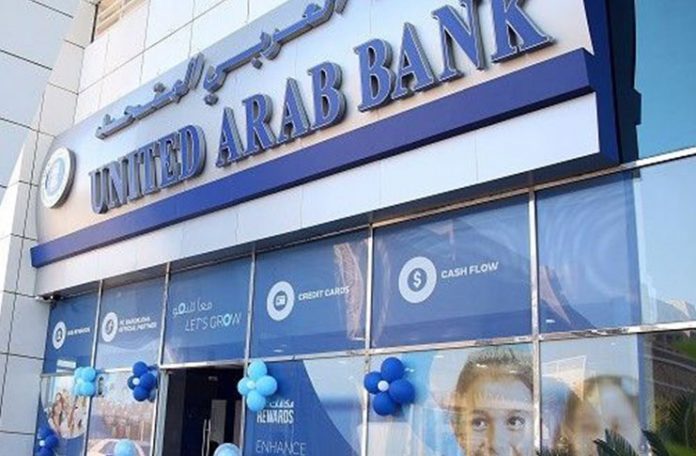 United Arab Bank (UAB) and global payment technology provider Mastercard have announced a milestone agreement which sees Mastercard become the preferred and exclusive partner for credit, debit and commercial cards issued by UAB.
The partnership supports United Arab Bank as it confidently continues charting a growth path towards a promising future, based on an ambitious digital strategy, supported by Mastercard's extensive range of innovative payment solutions, global network, and portfolio of value-added services. With 82% of UAE consumers now considering contactless as their most preferred payment method, all new cards under the partnership will offer contactless capabilities.
Commenting on this partnership, Ahmad Abu Eideh, Chief Executive Officer at United Arab Bank, said, "We are delighted to share news of this exclusive partnership with MasterCard, and look forward to bring Mastercard's first-class products, seamless services, benefits and superior user experience to our customers in the UAE. Customer convenience lies at the heart of all our initiatives.  We are committed to offer banking solutions to our customers each day. Towards this, we have always believed in partnering with the best companies."
"Through the power of partnerships, we closely collaborate to benefit all – including consumers, merchants, business partners, governments and the communities we serve – and as such we are delighted to mark this landmark partnership with United Arab Bank. We commend the foresight of UAB as it sets a long-term vision for its own success, while offering Mastercard's renowned network, reach and security for its cardholders," said Girish Nanda, Country Manager, UAE & Oman, Mastercard.
Digital payments continue to show an upward tick in the UAE, as COVID-19 pandemic has further propelled this shift, with consumer increasingly embracing cashless payments, contactless interactions, ecommerce and mobile wallet transactions for day-to-day purchases. In fact, recent Mastercard data shows that 71 percent of UAE consumers believe that hygiene concerns with cash will remain even once the pandemic is over.
Together Mastercard and UAB are committed to responding to changing consumer behavior by offering the bank's customers with the latest in payments innovations and bring to them a market-leading portfolio of debit and credit cards that make everyday purchases secure, seamless and rewarding.  As part of its commitment to improve customer experience, UAB has recently introduced a cashback scheme enabling Cardholders to receive cash-back rewards on all purchases, in addition to a range of benefits, from shopping protection to travel coverage.