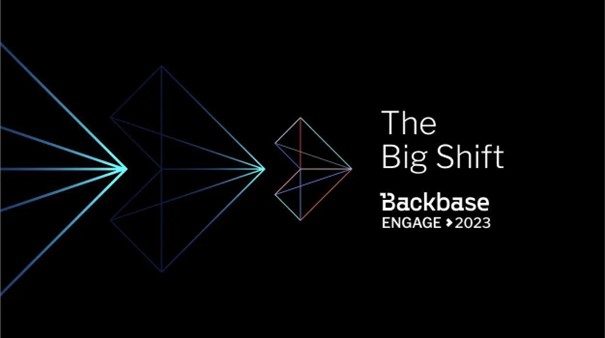 Backbase, the leading provider of the Engagement Banking Platform, invites you to Backbase ENGAGE EMEA 2023, taking place at De Hallen Studios in Amsterdam on October 11.
At its annual conference, Backbase, in collaboration with industry leaders, partners, and customers, including McKinsey and industry thought leader Chris Skinner, aims to inspire banks to make the "Big Shift" — the transition from Traditional to Engagement Banking. Engagement Banking prioritizes customer-centricity, multi-channel interaction, and personalized products and services, among other aspects.
This year's event focuses on Progressive Journey-led Modernization, a new approach that centers on the customer and redesigning customer journeys. Banks will learn how to simplify and speed up delivery by progressively modernizing specific customer journeys. By concentrating on one journey at a time, banks can swiftly deliver visible value while anchoring their priorities. At ENGAGE, Backbase experts will demonstrate the construction of a composable architecture, journey by journey, streamlining complexity. This progressive method results in faster project implementation and cost savings. Consequently, banks enhance their agility and competitiveness over time.
Attendees of ENGAGE 2023 can anticipate insights from industry leaders. Various sessions will delve into topics such as the platform approach, omnichannel strategies, tapping into a dynamic fintech ecosystem, or establishing a highly automated banking-as-a-service infrastructure. McKinsey expert Sandhosh Kumar will guide banks on leveraging core banking systems for their core purposes, facilitating rapid value creation through a mature, industrialized platform.
A special highlight will be the keynote address by globally renowned finance and technology expert Chris Skinner. As a best-selling author and chairman of the Financial Services Club, Skinner is primarily known as an independent commentator on financial markets. He has advised CEOs and executives worldwide,  including prominent organizations like the UN, the White House, and the World Bank.
"The expectations of bank customers are evolving, as are the demands on banks," acknowledges Jouk Pleiter, CEO at Backbase. "Change is not just necessary; it's imperative. We look forward to Backbase ENGAGE 2023 to initiate the Big Shift together with you."
Also, it's important to mention that this event in Amsterdam is part of a wider journey, with the next stop in Bangkok, where we'll explore the specific challenges and opportunities in the Asian market. Following that, we'll continue our journey to Miami in the United States. Stay tuned for more updates.
For registration and further details about Backbase ENGAGE EMEA 2023, please visit ENGAGE EMEA 2023.