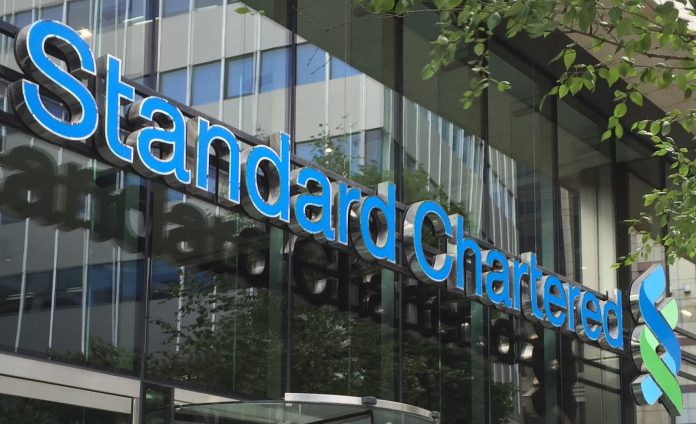 Standard Chartered has supported Majid Al Futtaim, the leading shopping malls, communities, retail and leisure pioneer across the Middle East, Africa and Asia,  as sole sustainability coordinator on the retailer's inaugural $1.5 billion (AED 5.51 billion) Sustainability Linked Loan (SLL), a financial instrument secured primarily on environmental, social and governance (ESG) related performance.
The SLL aims to facilitate and support environmentally and socially sustainable economic activity and growth by incentivising ambitious, predetermined sustainability performance objectives.
Majid Al Futtaim's five-year SLL is structured as a revolving credit facility (RCF) and is the largest corporate, non-government-linked SLL in the region and the largest in the MENA real estate sector, with over a dozen banks participating in the syndicate. The Company's agreement also includes a gender diversity target for women to constitute 30% of board members and senior management roles, aligning with the global aims of the 30% Club, a first for the region.
Mohamed Salama, Regional Head of Client Coverage MENA, Standard Chartered Bank, said: "We are delighted to support Majid Al Futtaim in its landmark sustainability linked loan by acting as sole sustainability coordinator. Having structured the first-ever loan in the Middle East to incorporate sustainability-linked pricing in 2018, we are proud to have brought another pioneering facility to the market. As a regional leader in sustainable finance and given our own commitment to be Net Zero across all our activities by 2050, we are committed to supporting our clients, like Majid Al Futtaim, to deliver on their sustainability objectives by structuring innovative solutions."
Ziad Chalhoub, Chief Financial Officer, Majid Al Futtaim Holding, said: "Majid Al Futtaim continually strives to become one of the most sustainably considerate companies in the world, and this extends to genuine accountability in how we finance our operational and capital expenditures across the Group. The signing of our first sustainability-linked loan comes as a result of, and in line with, our long-term strategic targets, including the production of more energy and water than we consume, reaching a Net Positive business model by 2040.
"While a company's profitability is important, how you contribute to sustainability is becoming more crucial and a filter for investors to decide how much and where they will invest. To ensure that you have access to funding – and at attractive rates – in a world where sustainability is becoming more important, it is imperative to embrace this reality now and not be left behind."
Majid Al Futtaim's SLL is the largest in the region since the updated principles of the Loan Market Association (LMA) were published in May 2021, requiring independent, external verification of annual KPI performance reporting to ensure clarity and compliance against specific sustainability performance targets (SPTs). This SLL has clear SPTs across three KPIs for each year of the loan, in line with global best practice and is the region's first and only "penalty-only" facility, demonstrating Majid Al Futtaim's commitment to achieving real, tangible sustainability targets.
Standard Chartered is committed to supporting its clients as they transition to a low-carbon economy as part of the Bank's sustainability aspirations. The Bank has enacted several business targets to achieve this including to provide, by the end of 2024, $40 billion (AED 147 billion) of project financing services for infrastructure that promotes sustainable development, as well as $35 billion (AED 129 billion) of project financing services, M&A advisory and debt structuring services for renewables and clean-tech projects (solar and wind). The Bank also recently unveiled its Sustainable Trade Finance Proposition across Asia, Africa and the Middle East, Europe and the Americas, which is designed to help companies implement more sustainable practices across their ecosystems and build more resilient supply chains.