In line with their vision to be the 'Best Bank' for our customers and as part of their efforts to put customers first, Commercial Bank of Dubai, one of the leading banks in the UAE, has set up a new Customer Engagement division, which will be responsible for customer engagement across all segments in the Bank. The division will oversee the overall Net Promoter Score and the Voice of Customer metrics for the Bank as well as handle and provide resolution of customer complaints in line with regulations of the Central Bank of the UAE.
The division will also be responsible to ensure compliance with the CBUAE's recently issued Consumer Protection Regulation (CPR), ensuring that customer's interests are protected when using any financial product or service.
The new division will be led by Othman Ibrahim Bin Hendi, who has been appointed as Chief Customer Officer with the added responsibility of managing the Banks' CSR initiatives and Corporate Communications.
With over 35 years of overall experience, Othman Ibrahim Bin Hendi joined CBD in 1999 and has worked across various divisions of the organization during his long career with the bank. He has assumed key leadership roles within both Credit Risk and Corporate Banking, with the most recent responsibility as General Manager, Institutional Banking.
Dr. Bernd van Linder, Chief Executive Officer of Commercial Bank of Dubai, said: "I am pleased to announce the appointment of Othman Ibrahim Bin Hendi as Chief Customer Officer. Customer-centricity has always been at the heart of our organization and with this newly formed division, we will focus even more on enhancing the customer experience and providing customers with best in class banking products supported by exceptional customer service".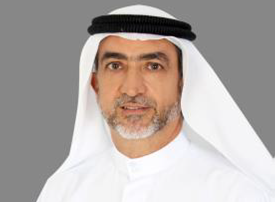 Othman Bin Hendi added "At CBD, we have always taken consumer protection seriously, and have always acted with the best interest of our customers in mind. I am delighted to accept this new challenge and further enhance our customer experience in line with the CB UAE's new regulation."