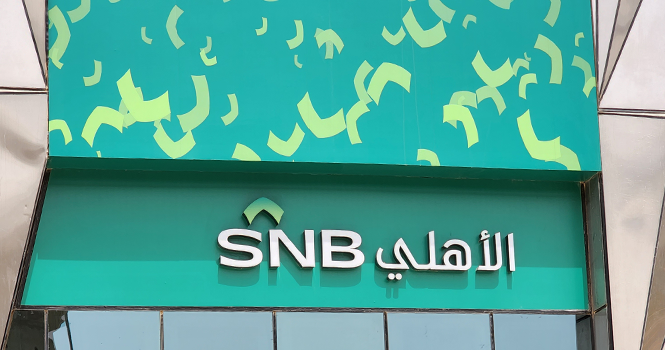 The Saudi National Bank (SNB), and Mastercard, the official sponsor of the UEFA Champions League, have partnered to launch the UEFA Champions League card portfolio, the first of its kind in the Kingdom, offering cashback credit cards and prepaid cards without annual fees.
The new launch is in line with SNB's commitment to provide innovative and comprehensive payment solutions and within its continuous efforts to achieve one of its strategic aspirations to be the "Best Bank in Customer Service".
Through the partnership with Mastercard, football enthusiasts can now access tailored solutions and benefits to connect them to their passion and love for the game, courtesy of Mastercard, the official partner of the UEFA Champions League.
"SNB holds a prominent position as a leader in the card business, offering a wide range of products including Cashback, LAK loyalty program. SNB remains committed to introducing new products that align with the aspirations and vision of the country, particularly in promoting sports, youth, and wellness," said Saud Bajbair Head of the Retail Business Group at SNB.
The launch of the new card comes as a complement to the advanced services provided by the bank to its customers as part of its continuous efforts to develop alternative programs and services that meet the financial needs of its customers, targeting the youth.
The Mastercard UEFA Champions League credit card enables its holders to earn cashback for all purchases, in addition to obtaining many exclusive benefits, which include offers to win UEFA Champions League match tickets, smart payment plan service and special offers and discounts at global partner outlets related to the program.
It also offers travel insurance coverage and airport experience provided by Mastercard Travel Pass which provides access to airport lounges worldwide.
"For more than 25 years, Mastercard has been connecting people to their passions through our priceless platform. We are delighted to join forces with our longstanding partners at SNB to bring to life consumers' love of the beautiful game through this exciting opportunity," said Adam Jones, Country General Manager of MENA Central at Mastercard.
The Mastercard UEFA Champions League prepaid card offers exciting benefits, including earning "LAK" Loyalty Program points for all purchases, the chance to win UEFA Champions League match tickets and special discounts at global partner outlets part of the program available to all customer segments.