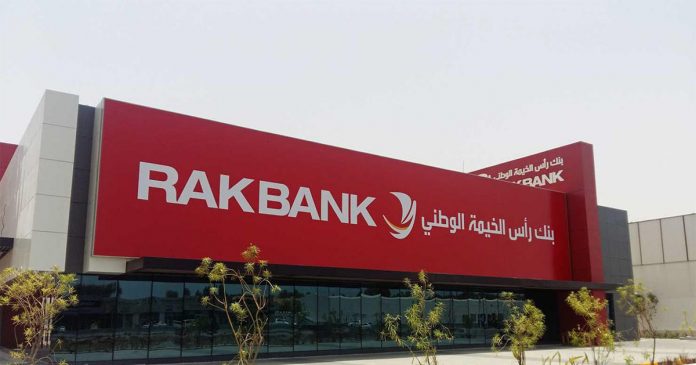 Dubai SME, the agency of Dubai Economy mandated to develop the small and medium enterprise (SME) sector, has provided a range of competitive financing and banking solutions to 500 of its members under its partnership with RAKBANK,according to Dubai Media Office.
The partnership, signed between The Mohammed Bin Rashid Fund (The Fund) – the financial arm of Dubai SME and RAKBANK – in 2018 has enabled entrepreneurs and start-ups in Dubai to benefit from the Bank's Business Banking solutions, including the facility to open a business current account with no minimum balance or maintenance fee required as well as the availability of secure financing against credit guaranteed by The Fund.
The Zero Balance Business Account provided by RAKBANK exclusively to Dubai SME members offers further benefits including preferential foreign exchange and trade finance rates, interest/profit on balances, a dedicated relationship manager as well as easy access through the RAKBANK business mobile app. In addition, a 'RAKvalue SME Package' is also offered for a nominal monthly fee of AED 49 with the benefits including cloud-based accounting software, business insurance, Mobile POS (Point of Sales), preferential rates on US dollar exchange, and free international remittances.
Abdul Baset Al Janahi, CEO of Dubai SME, said concerted efforts to provide tailored banking solutions to SME and unlock SME financing has become all the more critical to restarting growth following the global pandemic crisis and promoting innovations.
"The unprecedented challenges that economies are facing now emphasise the importance of supporting businesses to remain agile and pursue innovations. Dubai SME is empowering entrepreneurs and start-ups through facilitating access to knowledge and other resources as required so that they can go past challenges and focus on growth. We are delighted to see a growing number of start-ups benefitting from our partnership with RAKBANK and our shared commitment to supporting SME development in line with the vision of Dubai to be a global entrepreneurship hub," said Al Janahi.
Dhiraj Kunwar, Managing Director of Business Banking at RAKBANK, said: "We are the leading SME bank in the country, and this is because we place SMEs' needs and requirements at the core of our strategy. Our aim at this stage is to play an integral role in the SMEs' recovery and assist them during this health crisis by providing the right solutions that help them run their operations efficiently and sustainably. At RAKBANK, we believe in supporting SMEs and our partnership with Dubai SME helps us achieve our objective of continuously offering a wide range of services and solutions that enable small businesses to reach their full potential, especially during these times."
Dubai SME members seeking RAKBANK financing can also receive assistance on various aspects of project development, including preparing the business plan, financial projections, and report, as well as training on cash flow management, operational management and maximisation of return on investment. In addition, The Fund offers full or partial credit guarantee on SME financing of up to 80% of the project cost, up to a maximum of AED 5 million, provided by RAKBANK to qualified Dubai SME members.
For more information on the exclusive benefits provided by RAKBANK to Dubai SME members please contact: dubaisme@rakbank.ae