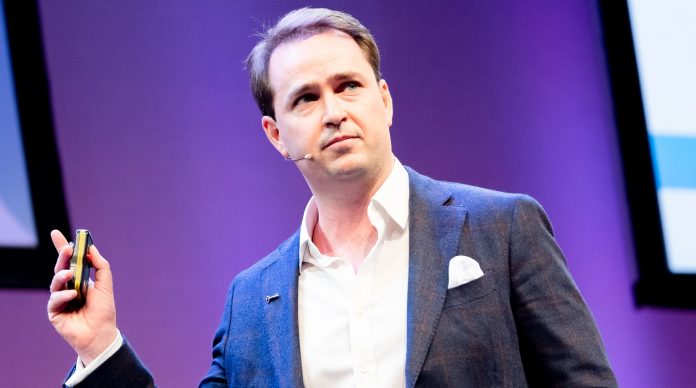 How would you best define the role of technology providers to the banking and finance industry?  
Technology enables banks to re-imagine the way that banking services are built and delivered. Making banking better: faster, simpler, cheaper and more accessible and inclusive. As a banking software company, that is our purpose, and we do this through the winning combination of rich functionality and leading technology like Cloud and XAI. And we're passionate about innovation, spending industry-leading levels on R&D.
What is currently driving innovation in regional banking technology? 
The combination of new digital players and fintechs disrupting the market, the accelerating impact of the pandemic, and also the sheer power of the technology banks have available to them has created a perfect storm for digital transformation in banking. They recognize that to achieve this, they must have:
A digital banking platform delivering rich customer experiences
An ecosystem of partners and services; and
A core platform that drives automation and brings products to market faster.
And with everything underpinned by AI-driven analytics, innovation, agility and cost-efficiency.
What do you believe are the two most impactful innovations in banking and finance in the past five years? 
Cloud and AI. Across the region, we're seeing clients leverage the security, agility and elastic scalability of the Cloud to innovate in areas like mobile-first banking. Changemakers in this area include STCPAY, the Middle East's leading digital wallet.
Temenos has led our industry in Cloud since 2011. Earlier this year, we launched The Temenos Banking Cloud to allow banks to rapidly design, build and launch new products. We enable banks to innovate in minutes and launch products in days, which is game-changing. We expect to see more banks and banking services move to Cloud and SaaS-based models, particularly as Cloud datacentres become ubiquitous.
AI is also having a profound effect. With the customer relationships and trust banks enjoy comes a vast amount of customer data. This data is perhaps banks' greatest strength. It powers the personalized products, services and experiences, which will differentiate banks to customers. It's also increasingly evident is that AI in banking needs to be explainable.
What innovations will we see being enabled by banking technology in the next five years?  
The power of disruptive technologies, the rise of competition from Big Tech, regulation like open banking and banks' incredible innovation are combining to drive new business models in banking. Banks can build on their inherent advantages – compliance, regulated nature, customer relationships and trust – to respond to competition by pursuing new approaches. This includes building ecosystems around themselves and BaaS or embedded finance in others' ecosystems as an additional revenue stream. Banks need to update their legacy systems to have the agility and flexibility to follow these new strategies. They must take advantage of Cloud, AI, open APIs, and microservices to deliver differentiating products and experiences quickly.
Being a business that is key to change and growth in banking and finance, what brings you the most satisfaction?
What excites me is seeing all the fantastic ways customers and partners use our technology to make banking better. Intelligent tools to help people track their spending or save money, send funds to anyone instantly at little or no cost, or apply and be approved a loan in seconds. Banking is changing fast, and we're proud to play our part.