Network International announced that it has agreed to extend its shared services agreement with Emirates NBD.
The contract renewal will see Emirates NBD, the leading bank in the Middle East and North Africa (MENAT) region strengthen its long-standing relationship by continuing to provide certain shared services such as data hosting and finance, as well as HR support to the Dubai-based payments company. The extended agreement follows Network's announcement last year on a 5-year contract renewal providing issuer solutions services to Emirates NBD and Emirates Islamic.
Simon Haslam, Group CEO of Network International said, "We are pleased to continue our agreement with Emirates NBD for support services that are integral to our ongoing operations. In addition to being our valued and long-standing client, Emirates NBD continues to offer Network International best-in-class support and services that ensure we remain the payments partner of choice to issuer and merchant clients across the MEA region."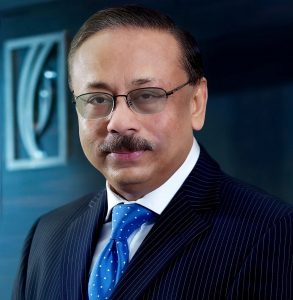 Suvo Sarkar, Senior Executive Vice President & Head – Retail Banking & Wealth Management commented: "We are pleased to extend our agreement with Network International as we continue to strengthen our long-term relationship on several fronts. As the leading cards issuer in the UAE, we rely on Network's unparalleled expertise and experience in delivering market-leading payment products that support our value-proposition and offering to customers. Network has been integral to the seamless operations of our cards portfolio and we look forward to continuing our rewarding relationship."
In addition to its existing commercial agreements, Emirates NBD continues to be a shareholder in Network International following the payment company's landmark USD$ 1.4 bn listing on the London Stock Exchange in April 2019.