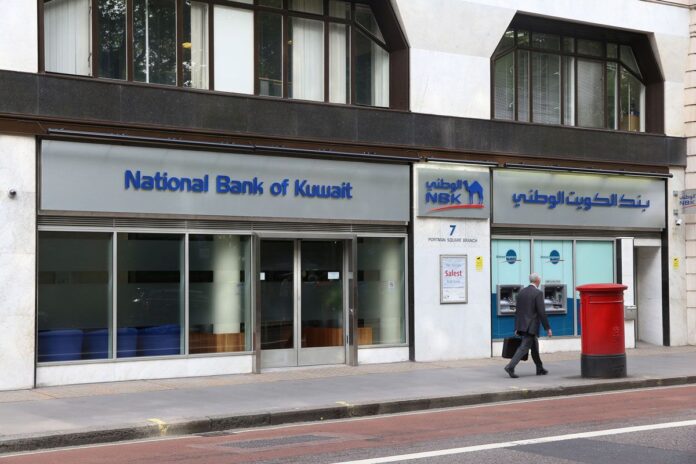 National Bank of Kuwait – Egypt (NBK-Egypt) has posted EGP 1.57 billion (KWD 16.2 million) in half-year net profit, a 106.9% year-on-year (y-o-y) increase from EGP 756.5 million a year ago.
NBK-Egypt said its net operating income in the six months to June 30, jumped by 95% to EGP 3.9 billion from EGP 2 billion in 2022. The bank's net interest income soared by 88.2% to reach EGP 3.2 billion compared to EGP 1.7 billion in the corresponding period of the previous year.
"The notable surge in NBK-Egypt's profits during the first half of 2023, alongside the consistent growth in profitability, highlights the strength of our financial standing and the resilience of our business model," Shaikha Al-Bahar, Deputy Group CEO of National Bank of Kuwait and Chairman of NBK-Egypt.
"This model has demonstrated its ability to generate profits even when confronted with operational challenges".
Meanwhile, the bank's net operating income (excluding interests) increased by 115.5% to EGP 711 million in H1 2023 from EGP 330 million a year earlier while cost to net operating income dropped from 39.7% last to 33.8% in 1H2023.
NBK-Egypt's assets rose 9.2% in the first half of 2023 to reach EGP 114.8 billion the year-end balance of EGP 105.1 billion in 2022. Furthermore, the net balance of loans and credit facilities expanded to EGP 67.3 billion by the end of June 2023, reflecting a growth rate of 23.6% compared to EGP 54.3 billion recorded at the end of 2022.
"NBK-Egypt's remarkable business performance has surpassed expectations, demonstrating its resilience and capacity for growth, even amid various challenges present in both local and global markets," Yasser El-Tayeb, Vice Chairman, CEO and Managing Director of NBK-Egypt.
El-Tayeb emphasized that the bank's growth is consistently balanced across all business activities while maintaining the highest adequacy rates and lowest risk ratios, positioning NBK-Egypt for sustained growth.
The bank said customer deposits continued to grow, rising by 6.4% to reach EGP 89.9 billion in the six months to June 30, compared to EGP 84.5 billion by the end of 2022.
NBK-Egypt's network consists of 53 branches spread over premium locations in various Egyptian governorates and cities, including Cairo, Giza, Alexandria, Delta, Red Sea, Port Said, Upper Egypt, and the industrial zones on the 6th of October and 10th of Ramadan.
The bank offers Islamic banking services in addition to its conventional products throughout its Islamic branches.