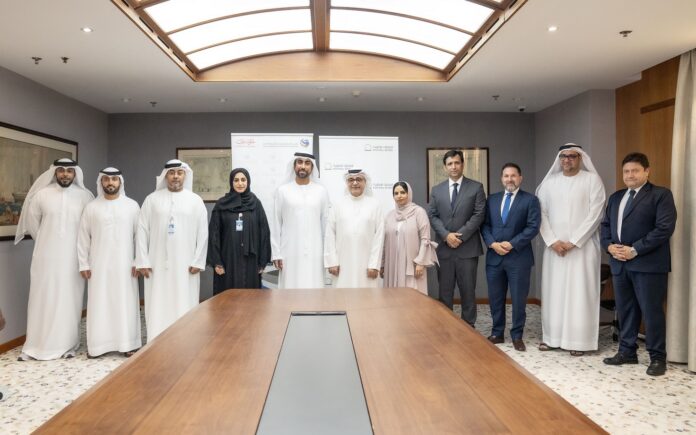 National Bonds, a Shari'a-compliant savings and investment company, announced a new partnership with the Ports, Customs and Free Zone Corporation (PCFC), that aims to provide their employees with innovative savings and investment solutions. This partnership came into being considering the recent study conducted by National Bonds, which states that 76% of people are planning to save and invest in the UAE.
Through this partnership, National Bonds aims to promote a culture of savings and help the employees and their families secure emergency funds, education, and healthcare, which in turn will contribute to the overall development of society by promoting well-being and happiness.
PCFC employees will have access to National Bonds' diverse range of savings and investment programs, such as the 'Global Savings Club' and 'Second Salary', the all-new customised saving solution, designed to help individuals generate supplementary income.
Mohammed Qasim Al Ali, Group Chief Executive Officer of National Bonds, said: "We are delighted to announce our partnership with the Ports, Customs, and Free Zone Corporation (PCFC), marking a new milestone in alignment with National Bond's strategic vision of fostering collaboration with national companies who are dedicated to supporting their employees' financial wellbeing."
"This strategic approach reflects the critical role that employers have towards their employees    towards achieving their financial prosperity and it boosts their talent attractiveness and retention within their organizations." Al Ali, added.
Saeed Albannai, Acting Executive Director of PCFC Investment Department expressed his appreciation for the partnership formed with the National Bonds, describing it as the start of an exceptional strategic alliance. He stressed how advantageous this partnership would be for both parties.
Al Bannai further stated that the agreement aims to benefit PCFC employees by offering them specialized savings programs that help them increase their income and achieve their financial prosperity, secure their future, and promote a saving culture. In addition, he emphasized that the Corporation shares the leadership of the United Arab Emirates' vision which aims to promote a culture of savings and prosperity within the community. Expressing optimism on the benefits of the partnership, Albannai expressed his hope that this historic partnership with the National Bonds would lead to great accomplishments.