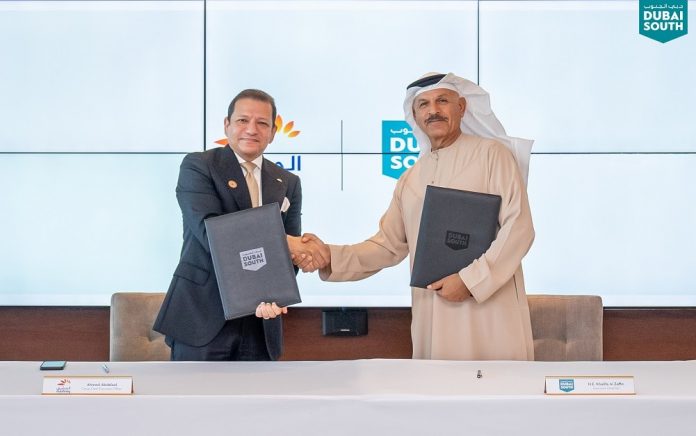 Mashreq has entered into a strategic partnership with Dubai's largest single urban master development, Dubai South, with a remit to build banking and financial solutions for its aviation and logistics ecosystem.
The partnership sets out to develop and deploy digitally advanced financial platforms and infrastructures to support the SME ecosystem and value chains across the development. Dubai South provides entrepreneurs and growing businesses with enormous potential for investment and expansion thanks to its position as a global transport hub and as a major contributor to the economic growth of Dubai and the United Arab Emirates.
In his comments, H.E. Khalifa Al Zaffin, Executive Chairman of Dubai Aviation City Corporation and Dubai South, said: "The partnership with Mashreq Bank will allow us to develop a strong financial ecosystem that will benefit SMEs that operate out of our well-established facilities. It will also enable us to provide revolutionary financial solutions that would pave the way for our valued clients to take even greater leaps forward and establish themselves as global leaders in their respective fields. Ultimately, we seek to be the preferred choice for investors looking to operate in a well-integrated, economically sound environment. We also strive to be a premier launchpad and international business hub for small and medium-sized businesses, allowing them to connect with international markets through a multi-modal platform."
Ahmed Abdelaal, Group CEO, Mashreq Bank, said: "By entering into a strategic memorandum of understanding with Dubai South, we are committing Mashreq Bank to lead the creation of an advanced digital banking ecosystem capable of catalysing SME development within and beyond the walls of Dubai South. This is of fundamental importance as we seek to accelerate the potential of digital economy in the country. This partnership comes with the backdrop of Expo 2020, which aims to build a connected robust economy in the country driven by SMEs."
Vikas Thapar, Head of Business Banking and NEOBiz, Mashreq Bank, said: "As part of our strategic partnership, Mashreq will provide Dubai South's SMEs and its aviation and logistics ecosystem with a robust portfolio of banking and financial solutions. This will allow business owners to focus on kick-starting and scaling up their businesses with ease of access to a variety of benefits, including discounts for accounting packages, cloud infrastructure, digital tools and mobile point-of-sale solutions — all designed with the ultimate aim of supporting their operations."
SMEs based in Dubai South will benefit from Mashreq Bank's proprietary support when opening digital bank accounts and from a suite of value-added services, alongside business mentorship. As Dubai South's key banking partner, Mashreq Bank will also leverage the MoU to explore API integration for business banking onboarding within Dubai South and further afield.