Mashreq, has reported its financial results for year ending 31st December 2021.
Key highlights:
Strong Growth in Operating Income & Net Profit

Operating Income has increased by 12.8% over the previous year to AED 5.8 billion due to increased Net Interest Income and Income from Islamic financing coupled with improvements in fees and commission
Mashreq's non-interest income to operating income ratio continues to remain high at 47.5% (48.0% as of December 2020)
Operating profit at AED 3.2 billion is a 44.5% increase compared to YE 2020 as a result of higher operating income and lower operating expenses
Net Profit increased to AED 1 billion in YE 2021 compared to a loss of AED 1.3 billion in YE 2020. This was as a result of both an increase in operating profit and a decrease in impairment allowance by 38.7% Y-o-Y

Adequate Liquidity & Capital position

Growth of 15.0% YTD in Customer deposits to reach AED 101.5 billion
Liquid Assets ratio stood at 29% with Cash and Due from Banks at AED 46.3 billion as on 31st December 2021

Robust Growth in the Loan Portfolio

Total assets increased by 11.7 % YTD to AED 177.1 billion and Loans and Advances increased by 13.9% YTD to AED 81.5 billion
Loan-to-Deposit ratio remained stable at 80.3% at the end of December 2021

Improved Credit Environment

Impairment allowance reduced to AED 2.1 billion from AED 3.4 billion in YE 2020
Non-Performing Loans to Gross Loans ratio was at 5.2% as of end of December 2021 (5.6% as of September 2021)
Total provision for loans and advances reached AED 6.7 billion and coverage ratio stood at 128.2% as on 31st December 2021 (up from 125.0% in September 2021)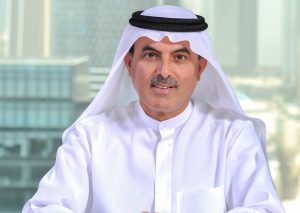 Abdul Aziz Al Ghurair, Chairman of Mashreq, said: "The combination of a steady return to growth across the national economy, and the successful application of the Bank's digital and operational strategies provided a strong platform for growth in 2021.
We recorded significant improvements in operating income and net profits by year-end, driven in part by robust growth across the loan portfolio and an improved credit environment characterized by reduced impairments and a slight reduction in our non-performing-to-gross loan ratio.
Our colleagues' hard work and loyalty – right across the network and at all levels of seniority – have contributed heavily to our return to productivity. Their combined contributions have allowed the Bank to serve its customers – commercial, private, and retail – with the highest levels of services and industry-leading digital solutions throughout the year. Customer-centricity will remain at the heart of our approach.
In the near term, Mashreq Bank will maintain a conservative risk appetite and leverage its industry-leading digital capabilities to ensure that all its customers receive the very best services and solutions possible. To achieve sustainable growth our focus will remain on the delivery of an enhanced customer experience through existing growth platforms and continued investment in digitization and transformation programs.
We will also continue to build a robust infrastructure and a compliance strategy aligned to the central government policies for each geography where Mashreq is present. These priorities will make an important contribution to our role as a responsible corporate citizen and allow us to continue to make an important contribution to the UAE, its business, and people."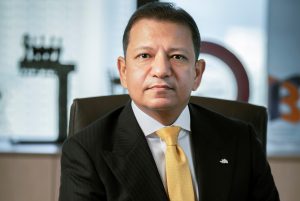 Ahmed Abdelaal, Group CEO, Mashreq Bank, said: "In 2021 we sought to lay down the foundations for long-term, inclusive growth through new investments in our people and innovative digital solutions. Our prudent operating model and core focus on customer centricity delivered a return to growth across almost all metrics, including profit. This strong performance comes as a result of increased operating income and reduced operating expenses.
Growth in customer deposits also played an important role in the delivery of a healthier balance sheet in 2021, as did increases in loans and advances. We were pleased to see a strong growth in CASA deposits and a double-digit increase in total assets.
The Bank's book-running league table standing continued to soar, with Mashreq now ranked second amongst the top GCC banks in syndicated loans – for Global Loans.
Our strategy of investing in our work from anywhere model and hiring the best talent in every market continued at pace in 2021 with a sharp focus on women's empowerment as part of a wider diversity and inclusion strategy. This has proven to be extremely well received, representing the importance of balance, adaptability, and the value of a happy and fulfilled workforce. This has served the Bank and all its stakeholders well in 2021.
Our flagship digital products, which include the consumer platform Neo, our SME platform NEOBiz and our Corporate platform for Global Transaction banking, have all been scaled up to provide support for more of our customers and growing businesses than ever before.
As we look ahead to 2022 and beyond, Mashreq Bank will leverage its investments in new digital solutions to deliver revenue growth, more enhanced customer journeys, and geographic expansion across high-growth markets.
I wish to thank all of our customers, our employees, our shareholders, and the communities we serve for their loyalty and support during a year that signaled a healthy return to growth.