Mashreq reported its financial results for the year ending 31st December 2022.
Key highlights:
Robust Growth in Operating Income & Net Profit
Operating profit at AED 4.4 billion represents a 39.2% increase compared to FY 2021 as a result of healthy operating income growth. Improved efficiency – cost to income ratio stands at 40.9% in FY 2022 compared to 45.2% in FY 2021
Mashreq's non-interest income to operating income ratio continues to remain one of the industry's best at 39.0%
Mashreq posted a strong Net Profit of AED 3.7 billion (US$ 1 billion) in FY 2022
Comfortable Liquidity & Capital position
Growth of 12.1% YTD in Customer deposits to reach AED 113.8 billion
Liquid Assets ratio stood at 33.2% as of December 2022 (29.0% in December 2021)
Very comfortable Capital adequacy ratio at 16.0% (post recommended dividend) and Tier 1 Capital ratio at 13.7% as of December 2022
Healthy Growth in the Loan Portfolio
Total Loans and Advances increased by 10.8% in the year and stand at AED 90.3 billion
Loan-to-Deposit ratio remained stable and was at 79.4% at the end of December 2022 (80.3% in December 2021)
Improved Credit Environment
Impairment allowance reduced significantly to AED 497 million in FY 2022 on the back of improved asset quality and higher recoveries and represents only 0.6% of net loans
Non-Performing Loans to Gross Loans ratio declined to 2.2% as of end of December 2022 (5.2% as of December 2021)
Total provision for loans and advances reached AED 4.8 billion and coverage ratio improved to 190.8 % as on 31st December 2022 (128.2% in December 2021)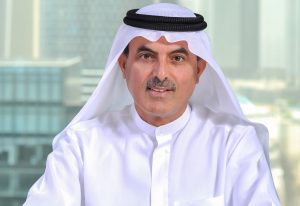 H.E AbdulAziz Al Ghurair, Chairman of Mashreq, said:
"As we look back upon a year of significant strategic and operational change at Mashreq, I am delighted to announce a full year net profit of AED 3.7 billion. I believe it is a testament to the commitment and dedication of the entire Mashreq team that operating profit increased by 39.2% in the year."
"Double-digit growth was recorded across each and every business unit in 2022. These outcomes were delivered at the same time as a new brand identity, 'Rise Every Day', which comes from Mashreq's strong belief in helping our clients to succeed and to fulfil their aspirations, supporting our people to realize their ambitions and to facilitate building better lives and livelihoods in the society through hard work and innovation while delivering the best-in-class banking experience."
"After such a transformative year, Mashreq can look forward with great confidence to shaping the future of finance through innovation, convenience, trust, and an unmatched customer experience through our products and services."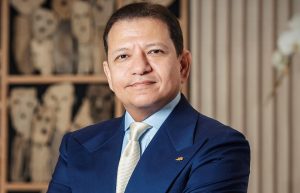 Ahmed Abdelaal, Group Chief Executive Officer, Mashreq, said:
"I am delighted to report solid growth in all business activities for the year 2022, a testament to the hard work of our team as we continue to solidify our status in the market as a power digital disruptor and challenger bank. Our operating income increased by 29.1% over the previous year to reach AED 7.5 billion in 2022.  Operating profits soared by 39.2% year-on-year and despite the impact of the high growth in Net Interest Income, the Bank's non-interest income to operating income ratio remains one of the industry's best at 39%. These positive results created a comfortable liquidity and capital position, defined by a 12.1% increase in customer deposits, which reached AED 113.8 billion by the close of the year. The Bank also delivered healthy growth in its loan portfolio, which grew by 11% by the year end to stand at AED 90.3 billion."
"During 2022, our retail banking operations (RBG) continued to be the backbone of our business and revenues grew by 42% YoY. Not to mention that our flagship digital solutions such as Neo and personal banking net profit grew by 43%, while NeoBiz and NEOPAY have grown in net profit by 289% & 37% respectively. Similarly, the corporate and investment banking group (CIBG) revenues grew strongly, with a 37% YoY growth. The international banking group (IBG) remained focused on executing its strategic priorities and continued to strengthen the presence across its existing international markets with a YoY growth for IBG assets at 43% and revenues at 25%.
"In 2022, we developed a robust sustainability framework that is being deployed across the network and consequently we implemented a series of ESG initiatives. We were the only bank from the region to sponsor Egypt's COP27 and the fact that we have facilitated more than USD 15.5 Bn of sustainable finance as of end 2022 stands as a testament to our commitment to this cause. Declaring 2023 as the year of sustainability by the President of UAE His Highness Sheikh Mohamed bin Zayed Al Nahyan will accelerate UAE's journey towards a greener economy and will act as a perfect segue to COP 28 taking place this year in UAE, which we are looking forward to support."
"In 2023 we will continue our strategic drive toward developing and building experiences rather than just product and services, in a way that positively impact on our client's everyday life.  Our employees are the backbone of our organization, and we are committed to investing in the growth and development of our global talent pool who in turn provide exceptional service to our customers."