Mashreq announced the acquisition of a Digital Banking license, under the Digital Regulatory Framework issued by the State Bank of Pakistan (SBP). Mashreq's intention is to bring their digital expertise to Pakistan and further the interests of the SBP in the digital arena. With the commencement of digital  banking operations, Mashreq will usher in a team of bankers and engineers with multicultural experience as well as its proven Neo banking capabilities and world class technology to address the evolving customers' needs in Pakistan.
With over five decades of expertise, Mashreq is one of MENA's best performing banks with an expanding presence in Europe, Asia, and the US. Mashreq has always considered Pakistan to be an attractive financial destination owing to the unprecedented growth and turnaround of the country's banking sector in recent years. Moreover, Mashreq's excellence in the realm of cybersecurity and compliance is well known as it establishes a robust technological infrastructure and compliance strategy coupled with accomplished technical expertise and an effective risk management culture for each geography into which it expands.
Ahmed Abdelaal – Group Chief Executive Officer, Mashreq said: "Our ingress into Pakistan's banking sector with the digital banking solutions is indeed a seminal moment in Mashreq's strategic expansion plans. I strongly believe we can capitalize on Pakistan's existing robust financial infrastructure to greatly enhance the banking experience by delivering customer centric solutions through our products and services."
He further added: "Mashreq will, without a doubt, prove to be a catalyst in leading the evolution of digital finance and the wider digital economy in Pakistan through the deployment of truly transformational banking platforms and solutions. We want to thank SBP for providing the opportunity for Mashreq to gain a foothold in one of the most promising markets of the world."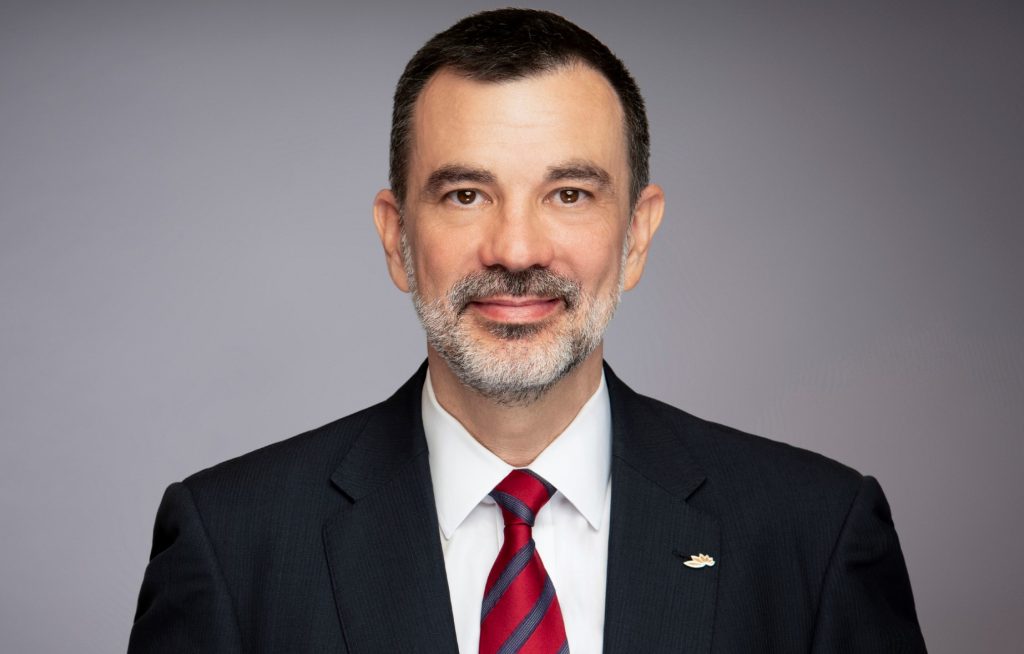 Fernando Morillo – Group Head of Retail Bank, Mashreq said: "We look forward to exploring a new Pakistani chapter in our strategic expansion road map. I believe that Mashreq's vision is in tandem with the country's Digital Pakistan Initiative. At Mashreq, we applaud the efforts of SBP in laying down the foundation that has catalyzed the digitization of the country's banking sector, transforming it as a whole. Through this powerful synergy, we aim to create and deploy a digital ecosystem in the country with infrastructure and institutional frameworks for the rapid delivery of innovative digital services."
"As for the country's flourishing banking sector, Mashreq underpinned with the Digital Banking license, remains committed to deliver its promise of customer value creation and financial inclusion", he added.
Mashreq's comprehensive suite of digital banking products like Mashreq Neo, NeoPay and NeoBiz firmly positions it to become one of the most progressive banks in the country.
Pakistan has the third largest unbanked adult population globally with about 100 million adults without a bank account and 82% women without any access to financial services. According to the World Bank, 63% of population of the country comprises youth aged 15 and 33 years of age making it an important market for Mashreq. With financial inclusion and customer convenience at the centre, Mashreq is set to bring its premium offerings to provide innovative possibilities and empower customers in rural areas and underserved markets. Mashreq plans to contribute to the economic activity by increasing lending to small businesses and providing consumer loans to low-income households, especially women entrepreneurs and the youth.
Additionally, Mashreq has plans to invest in rural infrastructure, including microfinance institutions. These initiatives will help in increasing access to financial services for underserved populations and promoting economic growth through increased lending activity. Thus, by addressing the distinctive needs of its customers in Pakistan, Mashreq will lay the roadmap for all banking operations entering the country's financial landscape for years to come.