KFH–Bahrain, announced the launch of a first-of-its-kind Shari'a compliant Securitization Program offering financial institutions and state-owned entities an innovative solution to manage both their liquidity positions and balance sheets through the issuance of a Series of Mudaraba Sukuk under a trust structure.
Under the Program, a Series of Mudaraba Sukuk will be issued against a select pool of financing portfolio where the sukuk holders become the ultimate beneficiaries of the financing portfolio. This will allow institutions the flexibility to expand or contract their balance sheet, increased capacity to grow business by booking new financing deals, and improve key ratios as and when required.
The Securitization Program has been designed in a way that can also be used for non-KFH-Bahrain financing portfolios, where the Bank acts as an arranger. This provides a wonderful platform for any financial institution regulated by the CBB or any government-owned entity to securitize their assets through the issuance of various Series.
Commenting on this Program, Abdulhakeem Alkhayyat, Managing Director and CEO said: "We are pleased to announce the launch of the first Securitization Program for an Islamic financial institution.  This Program is very timely; the valuable products that could emerge from the Program would not only be beneficial for the Bank, but will also benefit the entire industry.  We would like to thank the Governor of the Central Bank of Bahrain Mr. Rasheed Al Maraj for his continuous support and the professionalism and diligent efforts of his team. Also, we would like to congratulate our employees who worked on achieving this important milestone."
Alkhayyat added: "Through the issuance of asset-back securities, such as mortgage-backed securities, it will increase market activity and financial institutions' ability to finance housing units in the Kingdom of Bahrain. This should lead to more market movement making the sector much more efficient. Furthermore, this will positively contribute to the capital markets in Bahrain".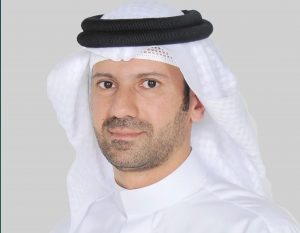 In addition, Rashid Alkhan, Head of Wealth Management also commented: "This Program has been diligently structured to ensure it has the right protection for all stakeholders, including our valued investors.  It provides an opportunity for clients to diversify their portfolio allocation strategy and enhance their risk-adjusted returns by having exposure to a combination of assets.  This product is a valuable addition to the suite of Wealth Management products and services."
KFH Wealth Management department provides a one-stop shop for clients with unique products and services across all major asset classes, enabling them to benefit from investment diversification. The products include Sukuk, Asset-backed Securities, Islamic Margin Finance, Restricted Investment Accounts (RIA), Lombard Finance, and Operational & Fixed Deposit Accounts. Additionally, the department collaborates with the Bank's partner, KFH Capital, to give investors access to unique investment opportunities such as income generating real estate, and other alternative investments globally.