FlexxPay, a social impact technology company with offices in Europe and the GCC, and Al Salam Bank, one of the largest financial institutions in the Kingdom of Bahrain, signed a cooperation agreement to offer innovative employee benefit solutions to businesses and government entities in the Kingdom. The Sharia compliant solution will give employees and pensioners access to a portion of their earned income whenever they want. Salaries, commissions, pensions, end of service benefits – all of these will be accessible to anyone at any point of time through the FlexxPay platform, in a user friendly and secure environment. Al Salam Bank will cover all banking related services while FlexxPay will focus on technology and user experience.
The cooperation reinforces Al Salam Bank's position as a leader in innovative banking services in Bahrain and expands FlexxPay's customer portfolio in the country. Al Salam Bank and FlexxPay will offer the platform as an integrated solution to businesses and government entities seeking to improve and enhance their respective employee experience, productivity, engagement and retention rates. Entities that enroll to the platform enable their users to access a portion of their already earned income whenever needed. Employees with commission-based salaries will have immediate access to already-earned commissions instead of enduring the traditional wait of several months to collect it.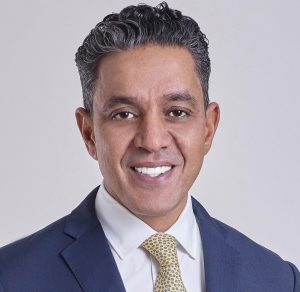 Al Salam Bank Group Chief Executive Officer, Rafik Nayed commented, "At Al Salam Bank, we are constantly seeking innovative partners to offer our corporate customers digital solutions that support their business ambitions. FlexxPay's dynamic platform solves a real-world problem for employees and pensioners in a user-friendly way, and we believe that businesses will find this attractive as it will help improve corporate productivity as employees optimize their personal finances. Moreover, government bodies and the community at large will appreciate the benefits of alleviating financial pressures on employees and pensioners."
Michael Truschler, CEO of FlexxPay said, "Al Salam Bank is the ideal cooperation partner for us to roll out FlexxPay to the private and public sectors in Bahrain. We share the common goal to combine innovative technology with modern banking services to offer state-of-the-art services to businesses and end consumers. Everyone should be able to access their earned income whenever they need. They've earned it, they deserve it – that's what FlexxPay stands for."
The overall objective of offering the solution in Bahrain is to have people inject money into the economy and the banking sector early and thus having a positive impact on the overall economy and the GDP of Bahrain.
The platform can be accessed through web, mobile App and WhatsApp.
FlexxPay and Al Salam Bank plan to further develop innovative banking related products that are driven by technology.
FlexxPay is a social impact technology company with offices in the GCC and Europe providing employee benefit solutions for companies and government entities. FlexxPay's platform improves employee productivity, retention rates and sales by removing financial stress from employees and increasing employee motivation. Employees can access earned salaries, salespeople earned commissions and pensioners earned pensions. Access to whatever is earned – anytime, anywhere, at your fingertips.