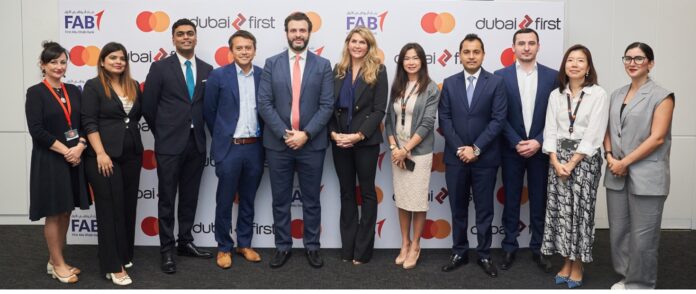 First Abu Dhabi Bank (FAB) has entered a strategic partnership with Mastercard to launch the SlicePay card under its Dubai First trademark in the UAE, marking the debut of the Mastercard Installments Program in the Eastern Europe, Middle East and Africa (EEMEA) region. The buy now, pay later (BNPL) solution, which is now available, allows shoppers to convert their purchases into four interest-free installments securely and conveniently with a streamlined user experience.
FAB customers can look forward to instant approval and issuance of the digital-only card that can be used across the UAE almost everywhere Mastercard is accepted, whether online or in store, with the peace of mind that purchases are backed by Mastercard consumer protections.
SlicePay is powered by the Mastercard Installments Program, which is tailored to meet the needs of lenders, issuers, merchants and consumers. The program offers a simple and seamless installment financing experience by dividing purchases into four equal payments without any consumer fees or interest.
The SlicePay card is easy to obtain, offering a wide variety of benefits to merchants and shoppers alike. It contributes to enhanced financial security by enabling people to make instant purchases – especially for big-ticket items – at no extra expense.
"At Mastercard, we are committed to providing innovative and tailored payment solutions as we drive digital transformation and advance inclusion for everyone. With our vast acceptance and reach, we are uniquely positioned to enable lenders and merchants to deliver secure buy now, pay later experiences at scale, empowering them to unlock new opportunities and accelerating sustainable economic growth. We are delighted to launch our first Mastercard Installments Program to the region as we facilitate access to essential products and services for individuals and businesses," said J.K. Khalil, Cluster General Manager, MENA East, Mastercard.
"By joining forces with Mastercard through SlicePay, we are ushering in a newer, more innovative way to buy now, pay later for our digitally savvy customers, who can now split their payments, not their plans. At FAB, we foresee that SlicePay will resonate strongly with the evolving needs of both UAE consumers and merchants, as it brings with it an additional layer of convenience and assurance to the entire payments landscape," said Rudy Sudarsono, SVP and Head of Cards, FAB.
"For more than 35 years, Mastercard has been working with our partners in the UAE to meet the needs of its people. We are proud to join forces with First Abu Dhabi Bank to give its customers the flexibility of managing their purchases over time, without incurring extra costs. A long time in the making, the SlicePay launch marks an exciting new milestone with our trusted partners," added Gina Petersen-Skyrme, VP and Country Business Development Lead, UAE & Oman, Mastercard.
According to data by Juniper Research, the growth of buy now, pay later solutions in the Middle East and Africa (MEA) is exceeding worldwide rates. Between 2022 and 2027, the global overall BNPL transaction value is projected to reach a compound annual growth rate (CAGR) of 31%, while the MEA region is looking at an estimated CAGR of 44%. During the same period, the number of digital BNPL transactions is expected to grow by 710% globally, compared to 1010% in the MEA region.