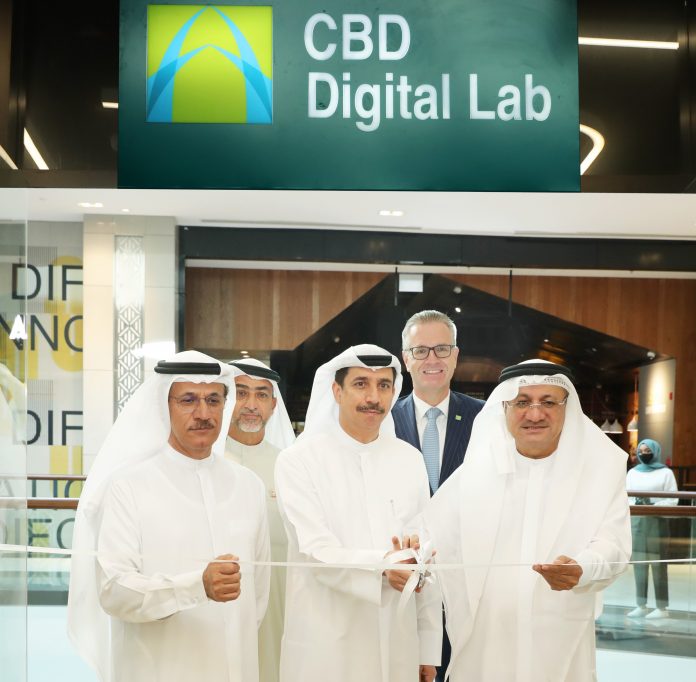 Commercial Bank of Dubai announced the opening of its Digital Lab at the Dubai International Financial Centre (DIFC) Innovation Hub, the region's largest innovation ecosystem.
The CBD Digital Lab was inaugurated by CBD Chairman, H.E. Humaid Alqutami, CBD Vice Chairman, H.E. Sultan Saeed Al Mansoori, and the Governor of DIFC, H.E. Essa Kazim. Senior Executives from CBD including Chief Executive Officer, Dr. Bernd van Linder; and DIFC Authority including Chief Executive Officer, Arif Amiri, attended to mark the occasion.
The CBD Digital Lab is the first initiative by a bank to establish a R&D facility in the DIFC Innovation Hub. The objective is to create a collaborative ecosystem in the FinTech sector by fostering innovation and supporting integration between financial institutions and FinTech start-ups.
During the inauguration, the guests took a tour of the lab and learnt more about how CBD's Digital Lab backs the ambitions of the UAE's digital and FinTech ecosystem. The guests were also shown the CBD Think+Pod, a space which provides DIFC residents and visitors a great opportunity to collaborate and ideate, as well as conduct private meetings in the unique "Think Pod".
Dr. Bernd van Linder, Commercial Bank of Dubai Chief Executive Officer, commented: "We are delighted to inaugurate the CBD Digital Lab, to strengthen our Default Digital ambition and encourage FinTechs to come up with new innovative ideas and solutions that can enhance, improve and reimagine the way we serve clients. The launch of the CBD Digital Lab is in line with our commitment to support the UAE government's initiatives to be one of the world's most innovative nations. Further it reaffirms our efforts to expand infrastructure in financial technology, unlock innovation opportunities, and introduce new and innovative financial products to the market."
He added: "Rapid changes in financial technology are reshaping the future of the banking industry and the CBD Digital Lab will help in driving and inspiring a culture of disruption and innovation within CBD."
Arif Amiri, Chief Executive Officer of DIFC Authority, said: "DIFC continues to advance its position as the region's leading global financial centre, business and innovation hub, driving not only the future of finance but increasingly the future economy. By supporting partners such as CBD to introduce creative initiatives similar to their Digital Lab, we are also helping Dubai become a global hub for innovation and technology. Home to the largest innovation ecosystem in the region, the DIFC Innovation Hub paves the way for entrepreneurs and innovators to further accelerate the FinTech sector in the region and further afield."
The inauguration ceremony concluded with the presentation of the bespoke and innovative NFT art pieces to the DIFC's Governor.