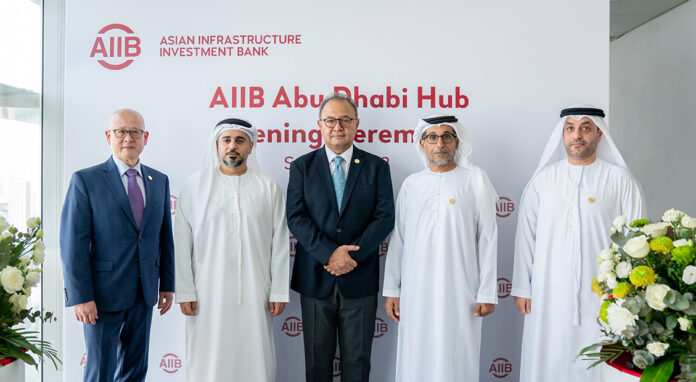 China's Asian Infrastructure Investment Bank (AIIB) has inaugurated its first overseas office in the Abu Dhabi Global Market (ADGM), as the multilateral development bank seeks to expand its operations in the region to drive sustainable growth.
The Abu Dhabi office brings the multilateral development bank closer to the front lines of its sustainable development work in the Middle East and Africa. AIIB said the move also lays the groundwork for future regional projects.
Founded in 2016, AIIB has funded 232 development projects with a total value of $44.4 billion (AED 163.1 billion). The projects have played a significant role in driving economic and social development, ultimately improving the quality of life.
The multilateral development bank currently has 106 members worldwide and is capitalised at $100 billion.
"This milestone reinforces our commitment to strengthen regional partnerships, promote sustainable development and support infrastructure projects for our members," said Luky Eko Wuryanto, AIIB Vice President and Chief Administration Officer.
"The UAE is an excellent choice for our first overseas venture. I am confident this new Hub will advance our efforts to enhance sustainable development throughout the region and elsewhere."
The UAE is one of the fastest-growing economies in the region and has actively promoted the transition to green energy and the expansion of sustainable infrastructure. AIIB and the UAE are committed to deepening collaborations to build infrastructure for tomorrow.