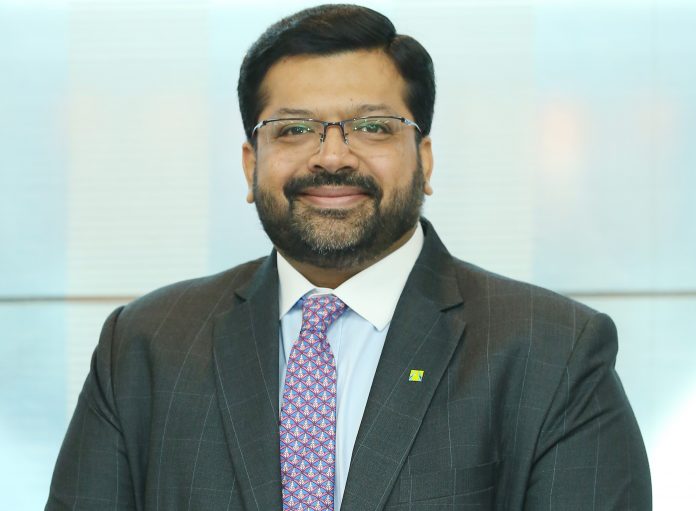 As retail bank, what was your most influencing experience of 2020?
I think, COVID-19 and the resultant drive towards digital transformation has been the most influencing experience for most organisations and not just banks in 2020. However, at CBD, we had embarked on the Digital transformation journey well before the current crisis. The ongoing pandemic crisis has helped accelerate the demand for digital banking and even customers who have traditionally been cautious in terms of digital adoption, have now started to realise the benefits of digital banking. In 2020, CBD launched several new digital products including the CBD Digi Account and instant virtual debit and credit cards.
Through our Digital products we have put the bank in the palms of the customers as it enables them to open a CBD account instantly, get a new credit card or even get a loan for emergency cash in just a few minutes using only their Emirates ID. Positioned as 'the UAE's Most Rewarding Digital Account', the CBD Digi account offer customers a host of free banking services including free remittances with best in market exchange rates, free ATM withdrawals across CBD ATM network and a free cheque book, as well as an option to open up to 11 multi-currency accounts, including a Gold account. What's more, customers do not need to maintain any minimum balance or transfer their salaries to open the account.
How will 2020 shape the direction of regional retail banking and finance in 2021? 
2020 has helped in accelerating digital transformation but in order to leverage this opportunity for greater competitive advantage, banks will need to continue to innovate and adopt an agile approach to simplify processes to create better digital customer experiences at par with the likes of Amazon, Google and Apple. Predictive personalization will also be a key digital transformation trend for success in 2021, using data and analytics combined with AI and machine learning. This will help in providing real time personalized website banners, tailored push notifications, relevant financial recommendations and offers.
What is your key customer demographic for 2021 and what do they have as customers that make them your main target? 
Since its inception, CBD has been a bank, by and for family-owned businesses across all the Emirates in the UAE. Traditionally CBD has a strong franchise in institutional and corporate banking, but we are increasingly using that strength to expand in retail banking and banking for SMEs as well.
All of our customer segments are our top priority and we constantly try to understand their needs and fulfill them through innovative financial products and services. However, in line with the Government's directives, CBD has been focusing on the SME sector recently. SMEs are key players in the global landscape and vital contributors in the national economy. According to the UAE Ministry of Economy, SMEs represent over 98% of the total number of companies operating in the country and contribute 52% of the GDP from non-oil sectors. As a result, there is a strong need to provide financial solutions to this important customer segment.
We already have a strong partnership with Dubai Economy to provide innovative financial solutions to DED Trade License holders. We have also recently signed a similar partnership agreement with the Abu Dhabi Department of Economy (ADDED).
Has the higher speed of digitization reduced or increased the ways you work with different customer groupings or generations? 
Improvements in technology are driving higher customer expectations of how banks should deliver their services and interact with customers. Banks are expected to move quickly and nimbly to meet the ever-increasing expectations of customers as the benchmark for customer experience is set by the likes of Amazon, Google and Apple. Customers are used to getting hyper-personalized products and services delivered in real-time. Today's customers are no longer willing to wait two weeks for an account to be opened or for a loan to be disbursed. We have to make sure we are able to deliver our products and services in the same personalized, real-time way, which requires end-to-end digitization of our processes.
Is now a better time to be a retail banking and finance customer in the region than it was five years ago? 
Yes, we are in the midst of an exciting and significant transformational phase. In the past financial services relied heavily on the physical branch and ATM network and required customers to visit branches in person to do KYC checks and sign documents etc. Today, thanks to technological advancements banks can run complex operations virtually without the need of a branch or the physical attendance of a customer. I think going forward the reliance on branches will reduce but will never be completely phased out. We will still need branches for more complex transactions and services and where human interaction is required. We have already begun evolving to a 'phygital' distribution solution, part physical and more digital in keeping with the customer trends.