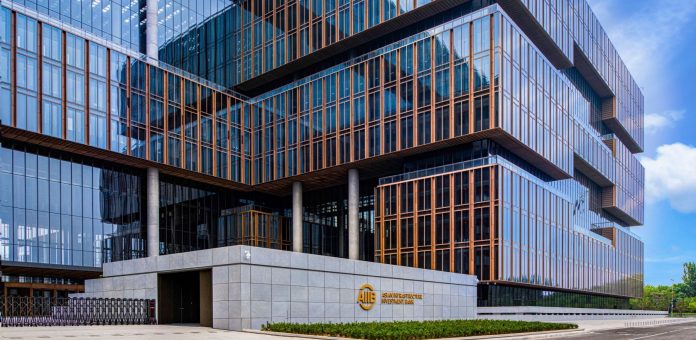 The Board of Governors of the Asian Infrastructure Investment Bank (AIIB) announced that its sixth Annual Meeting will be held in Dubai, United Arab Emirates (UAE) on Oct. 27-28, 2021. This is the first time AIIB will hold its Annual Meeting in the Middle East, and it will take place in parallel with the Dubai World Expo.
The 2021 AIIB Annual Meeting will create an important platform for AIIB to engage closely with stakeholders including Members, partner institutions, business leaders, civil society organizations and experts from a range of fields. As a major financial center and global passenger hub with advanced infrastructure, Dubai is a perfect backdrop for the high level of discussions expected at the 2021 AIIB Annual Meeting.
"As a founding member of AIIB, the UAE played an important role in helping to create a 21st century multilateral development bank committed to promoting sustainable infrastructure development in Asia and beyond," said AIIB Vice President and Corporate Secretary Sir Danny Alexander. "We look forward to continuing to work with the UAE and its investment leaders to increase connectivity and strengthen economies in the Middle East, and around the world."
Dr. Sultan Ahmed Al Jaber, Minister of Industry and Advanced Technology, UAE, said: "Under the directives of its wise leadership, the UAE, one of AIIB's founding members, has played an integral part in enabling the Bank to achieve its objectives of financing infrastructure projects in developing countries and promoting investment in sectors that translate into long-term economic impact."
"The UAE has a strong track record that spans five decades in funding development projects that deliver a profound social and economic impact for numerous communities worldwide. We look forward to welcoming AIIB members, development partners and key stakeholders to share their ideas and best practices in accelerating the development process in Asia. Such efforts will enable the beneficiary countries to maintain a balanced level of economic growth and meet the funding challenges facing development projects in these challenging times."
AIIB's Board of Governors approved the resolution confirming that the UAE would host the sixth AIIB Annual Meeting during the fifth AIIB Annual Meeting in Beijing. Visit aiib.org/annualmeeting to view the Annual Meeting program and register for webinars.
Information about previous AIIB Annual Meetings can be found on AIIB's website.