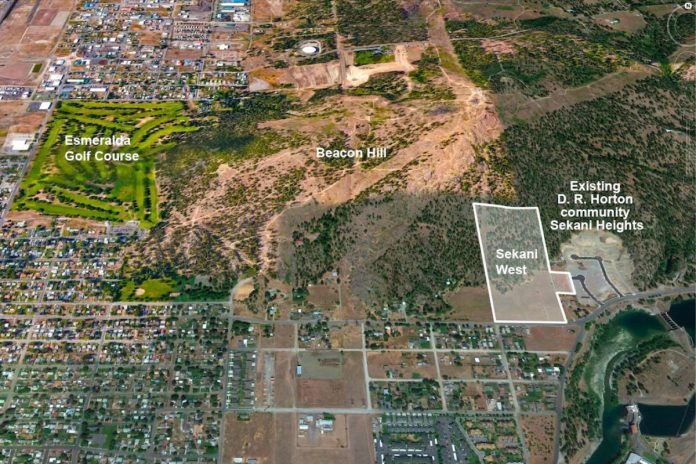 Walton Global, a real estate investment and land asset management company, has acquired 40 acres of land for a builder land financing facility through funds managed by affiliates of Fortress Investment Group LLC ("Fortress"). Entrada del Oro is 40 acres located in Gold Canyon of Pinal County, Ariz.
The property is planned for residential development to bring new homes to the respective area by the largest homebuilder by volume in the U.S., D.R. Horton. The property was a simultaneous closing with D.R. Horton, providing them with direct deeding upon Walton's acquisition.
"Our builder land financing strategy is based on being diverse in locations throughout the U.S. and selective with the types of properties we acquire ensuring we are serving the needs of our capital and builder partners," said Ed Hadley, Executive Vice President of Real Estate for Walton Global. "Home affordability and buyer demand are the common attributes for each one of these properties."
Entrada del Oro is an approximate $7 million project with 134 units planned, including single-family homes, and located approximately 5 miles southeast of Gold Canyon Ranch, just northeast of US 60 via El Camino Viejo in Pinal County, Ariz. The surrounding area known as Gold Canyon features two 18-hole Championship golf courses, numerous hiking and biking trails, campgrounds, and other amenities. Walton closed Entrada del Oro on July 28, 2022.