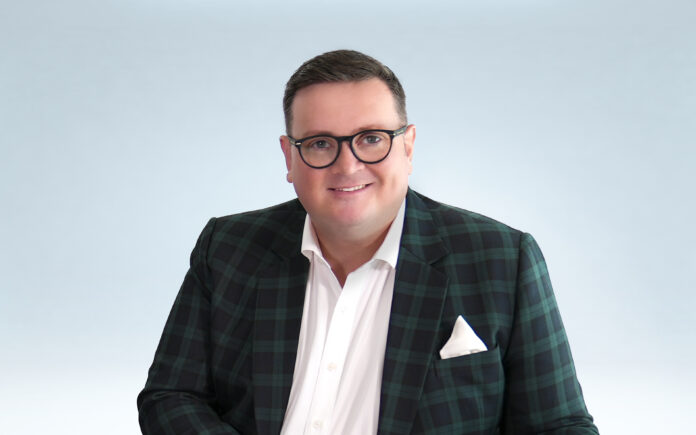 Virtuzone, the UAE's first and leading company formation specialists and award-winning corporate service provider, has announced the appointment of Paul Bryson as Managing Director of the company, effective 1st June 2023.
Bryson will be at the helm of Virtuzone's day-to-day management, implementing a cohesive growth and innovation strategy across the company's sales, marketing, relationship management, operations and client service departments.
With more than a decade of experience in the UAE's company formation and corporate service industry, Bryson offers exceptional market insight, leadership experience and strategic business acumen that are expected to further cement Virtuzone's pivotal role in the country's business landscape and startup community.
"I am proud and honoured to have been entrusted with leading the global growth strategy of Virtuzone, the largest corporate service provider in the UAE and the Middle East and help bolster its reputation as the undisputed leader in the industry. Seeing the milestones that the company has achieved in the past 15 years, I am excited to rise to the challenge of sustaining the company's momentum for breaking records and setting new benchmarks for performance, excellence and quality," said Bryson, Managing Director of Virtuzone.
George Hojeige, Group CEO of Virtugroup, said: "We will continue steering the company in a steady direction, with bigger projects, more ambitious goals and a more extensive global reach. Having Paul spearhead the company's core segments gives us the confidence that Virtuzone will continuously deliver a stellar performance, while we recalibrate our Group strategy to focus on diversifying our services and investment portfolio, so we can maximise the market opportunities in the UAE and the region."
As Group CEO of Virtugroup, Hojeige will focus on driving further growth within the Group ecosystem, which includes Virtuzone Accounting and Tax, VZ Real Estate, VZX (Web3 and blockchain), VZ Swyft (SaaS for global SMEs), Next Generation Equity (citizenship and residency-by-investment) and ExpressPRO (corporate services).
Neil Petch, Chairman and Founder of Virtuzone, said: "Paul knows more in his little finger about the ins and outs of local and global company formation (procedural, legal and tax) than I could ever dream of. In a highly competitive market, tiny details make a huge difference and thus Paul brings us and our customers a significant edge. His overwhelming knowledge is one of the reasons we have been market leaders for the past 15 years."
Prior to assuming the role of Managing Director, Bryson held the position of Group Commercial Director at Virtuzone, where he played a key role in almost doubling the company's total revenues from 2020 to 2022. Bryson was also a Board Member of the British Business Group Dubai and Northern Emirates and has been appointed by the Scottish Government as a Global Scot, a business ambassador that guides other Scottish entrepreneurs in the region.