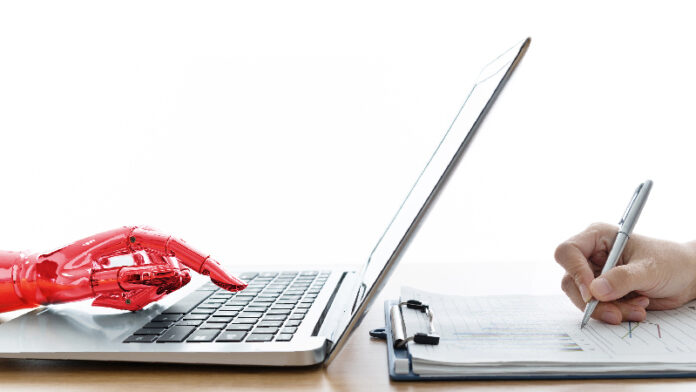 Virtuzone, is launching SWYFT Plan by Virtuzone, an automated business plan builder powered by OpenAI's ChatGPT to allow users to generate a complete business plan in less than 10 minutes.
Designed to support and advance entrepreneurship in the UAE, the AI-assisted business plan builder generates business plans that comply with criteria and requirements set by free zone authorities and banks in the UAE.
As of now, SWYFT Plan by Virtuzone is the only AI-driven business plan builder in the world.
It is programmed to make it easier for entrepreneurs, especially those who do not speak English as their first language, to create professionally designed, grammatically correct and detailed business plans that satisfy the documentation requirements for setting up a business or opening a bank account in the UAE.
SWYFT Plan by Virtuzone integrates the interactive and ground-breaking chatbot Chat Generative Pre-trained Transformer (ChatGPT), which asks users a few questions and produces a detailed business plan based on the answers provided.
By inputting a small amount of data into SWYFT Plan and ChatGPT, such as business name, activities and basic target audience information, the AI-driven business plan builder will create executive summaries, market analyses, marketing strategies, financial plans, budgets, and descriptions of products and services, among other essential sections.
"The idea for SWYFT Plan by Virtuzone originated from our commitment to respond to the unique needs of our clients and entrepreneurs who want to do business in the country. By introducing SWYFT Plan to our clients and a larger audience, we hope to remove another hurdle that people face in their entrepreneurial journey and make the process as easy and seamless as possible," said Geoff Rapp, Co-founder of Virtuzone.
"Launching SWYFT Plan is part of our overarching strategy to diversify into creating software and tools for entrepreneurs that harness the power of AI. We see great potential in integrating ChatGPT with SWYFT Plan, as it enables us to cater to a global audience, offer instant and cost-effective solutions, and increase the value we add to our services," said Damian Brennan, Group Head of Marketing at Virtuzone.
The Dubai-based firm is already implementing AI in its LiveChat and other internal platforms to significantly improve customer experience, boost their staff's efficiency and shorten the time it takes to deliver answers and solutions.
"Following the success and stellar performance of our Business Setup Cost Calculator, we seek to further provide answers and tools that entrepreneurs and businesses need to move forward with their goals," Damian added.
SWYFT Plan is currently in the beta testing phase and is free for use. Interested users can now sign up at swyftplan.com.