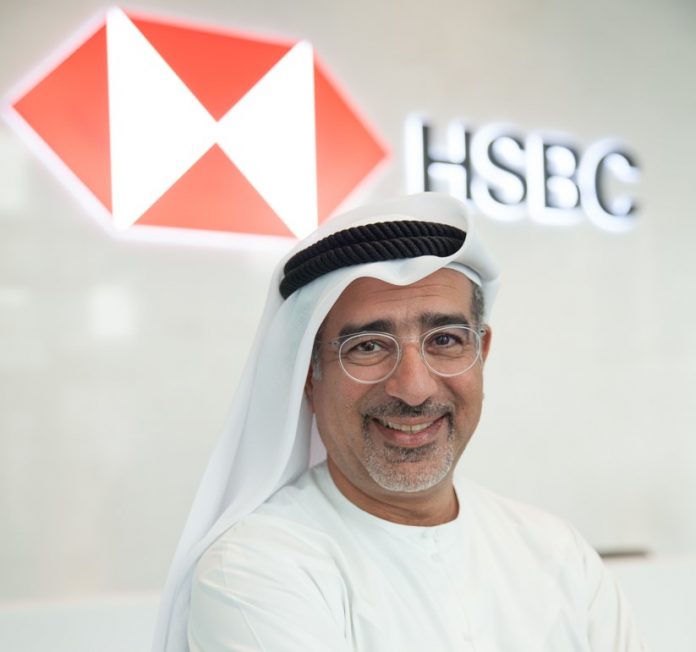 We have noticed several trends across the GCC banking sector. Which trends do you see shaping the future of the financial services industry for the seeable future?
Technology, innovation and sustainability are clear priorities for the banking sector not only in the region but globally. At HSBC, these have been areas of investment for a number of years but the global pandemic has shown us that it is more imperative than ever to be on the forefront of digital banking and innovation, while also being able to offer a wide range of green solutions to our customers.
Do you see these trends picking up pace for the next year or so?
While HSBC has been innovating and investing in new technologies for decades, we've absolutely seen an acceleration in the pace of change over the last few years – and the impact of COVID-19 has put an even greater focus on the importance of innovative digital banking solutions.
Our technology and banking teams have been working closer than ever over the last six months to accelerate planned developments, such as incorporating digital signatures into customer journeys to provide contactless service, and launching a new online investment platform in the UAE, providing real time access to book equity and ETF trades at the customer's convenience, along with robust insights to track progress on their wealth portfolio. Keeping our customers connected to their finances – whether savings and investments, or payments and international transfers – has ensured that funds have stayed flowing despite lockdowns and economic dislocation worldwide.
The sustainable investing landscape is also an area where we are seeing rapid change. Led by several years of shifting societal expectations, investors are placing increased importance on the wider social and environmental impact of businesses and international supply chains. They are considering more stakeholders and thinking longer term to make purpose-led investments. When crises manifest – particularly with social and environmental causes and implications such as COVID-19 – we see investors and corporates considering the materiality of these issues and assessing how well economies manage the associated risks and opportunities.
What is your organization doing differently to adopt to these trends?
Our approach at HSBC to financial technology innovations has been to partner with the fintech industry, helping to build a stronger ecosystem and provide superior products and services to customers. These partnerships are bringing significant customer and business benefits to HSBC globally, delivering insight into major innovation trends, early adoption of new technology or business models, and sound financial returns. We've been at the forefront of finding innovative solutions for our customers to create a bank fit for the future.
On the sustainability front, in July 2020 HSBC announced the formation of a dedicated Environmental, Social and Governance (ESG) Solutions unit to help clients around the world rebuild and transition their businesses and economies in a more sustainable way post-COVID-19. HSBC has taken a leading global role in ESG financing in recent years and the new unit will more effectively focus the bank's full range of capabilities and expertise in providing clients with ESG-related advice, strategies and financing ideas.
What are the significant challenges confronting the banking sector across the GCC region currently? And how do you expect these to pan out in the last quarter of the year?
It is no secret that COVID-19 changed the world and like many other industries, the banking sector was not immune. We are now focused on the future. New industries for future cities will need technical support and collaboration from all over the world. This will be a challenge but also an opportunity for a bank like HSBC.
How do you envision the future of banking and if I were to sit down with you again six months from now do you think you will give me the same answer?
As we saw over the last six months, trade and supply chains have been changed, some may argue, forever. We will see supply chains move closer to the end consumer. Companies that were not digital have no choice but to digitise to be able to survive. Paper is becoming a thing of the past. Without technology, goods can't move. Usage of our online corporate banking platform, HSBCnet, witnessed a 300% increase in the wake of the COVID-19 crisis and our investment in technology such as blockchain helped transaction times shrink from weeks to days. I think this trend is only going to exacerbate in the coming months and years ahead.