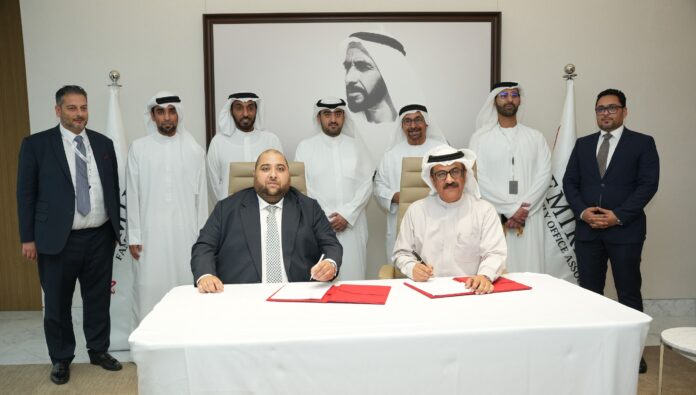 The Emirates Family Office Association was officially launched at the Abu Dhabi Global Market (ADGM) led by ADGM's CEO Dhaher Bin Dhaher Al Mheiri, signifying a major milestone in the development of family offices in the UAE and globally.
The Emirates Family Office Association aims to connect local and international family offices through a trusted platform that facilitates idea exchange, knowledge transfer and exclusive networking.  The association will also focus on preparing the next generation of family offices to navigate multi-generational wealth transfer.
The launch was led by Adam Ladjadj, founder and chairman of The Emirates Family Office Association along with co-founders Imran Khan and Fahad Al Ahbabi. Ahmed Nasser Al Nowais and Miriam Kiwan, founding board members played a pivotal role in the launch of the association.
Adam Ladjadj, Chairman of the Emirates Family Office Association said, "We are pleased to launch the Emirates Family Office Association to provide our family office members with a platform for networking, dialogue, as well as resources, knowledge-sharing, and support they need to ensure their success, while also promoting collaboration and innovation.
"The establishment of the first association for families in the UAE is an important step for the family office space in the GCC and worldwide, and we are delighted to see the appetite for collaboration among family offices from all corners of the globe."
Commenting on the launch, H.E Dhaher Bin Dhaher, CEO of Abu Dhabi Global Markets added, "With an association like the Emirates Family Office Association, we will support the ecosystem of the families together."
The Emirates Family Office Association is an independent, not-for-profit association that will collaborate with carefully curated partners and global associations to provide relevant insights and programs to support families, regulators and policymakers, as well as discuss and engage on key challenges facing multi-generational wealth transfer. It will also offer members several educational programs and networking opportunities, enabling families to learn from those who have built long legacies through wealth preservation and growth. The association is dedicated to being a definitive source of information, unbiased advice, thought-leading research and education to family office executives, family members, successful entrepreneurs, and their close advisors globally.
Several high-profile guests including His Excellency Nasser Al Nowais Chairman of Rotana Hotel Management Corporation PJSC and Aswaq Management and Services and His Excellency Jamal Aljarwan, Secretary General – UAE International Investors Council (UAEIIC) attended the inauguration of The Emirates Family Office Association.
Several Memorandum of Understandings (MoUs) were signed on the side of the event including the Association of Family Offices in Asia, Preqin and UAEIIC, which demonstrate the strength of the local and international reach of the Association. The Emirates Family Office Association is inclusive of all and has an ethos to collaborate with other family office ecosystem players from around the world.