Tarabut Gateway announces two new appointments to its management team. Oussama Bouhcine joins as Vice President of Customer Success and Services and Derek Lakin joins as Vice President of Engineering.
With over a decade of experience in project management for technology companies, Oussama is a seasoned expert in B2B customer success management. He spent five years at software giant Microsoft, where he served as a Delivery Project Manager and successfully managed multi-million-dollar projects with major corporate clients. Prior to joining, Oussama held the role of VP of Customer Success at Dutch cyber security SaaS provider Zivver. During his tenure, he revamped the customer success management system, and established customer operations for over 7,500 clients.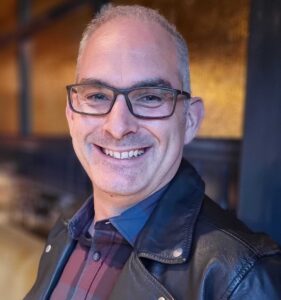 Similarly, Derek Lakin is a highly experienced Engineering Leader with over 20 years of experience in the software industry, having worked at renowned global technology companies such as Meta, Skype, and Skyscanner. At Meta, Derek held a leadership role in the Ads organisation in the UK and later at the company's headquarters in Menlo Park, California. While at Skype and Skyscanner, he led teams of engineers in the development of new applications and the improvement of existing software services, with a focus on user experience and cloud-native systems at scale.
These senior hires are part of Tarabut Gateway's approach to building the company's talent pool combining local sector expertise with international experience. These appointments follow a transformative year for the open banking platform. In December 2022, The Saudi Central Bank (SAMA) approved Tarabut Gateway for its regulatory sandbox; the platform was recently selected as the Dubai International Financial Centre's (DIFC) preferred partner for its Open Finance Lab; it entered partnerships with four leading KSA banks; and became the first regulated open banking service provider in the UAE in April of last year.
Abdulla Almoayed, Chief Executive Officer of Tarabut Gateway, said:
"We are thrilled to welcome Oussama and Derek as Vice Presidents to our growing team. With formidable track records at world-class software companies, they bring valuable experience to meet our high standards for technical excellence and ensure the highest level of customer satisfaction. As Tarabut Gateway looks to strengthen its presence in key markets like Saudi Arabia, and expand to new ones, Oussama and Derek are a fantastic addition to our senior leadership team, and we are proud to have them on board."
Tarabut Gateway plays a vital role in building the open banking ecosystem's infrastructure in the UAE, Saudi Arabia, and Bahrain. Using the company's platform-agnostic solutions, traditional financial institutions and fintechs can connect and build their own apps in tandem with Tarabut Gateway's platform, to power payment services, digital wallets, and other use cases, in addition to a unified and easy-to-use developer portal.
Working closely with regulators, Tarabut Gateway enables seamless and secure data flows and connectivity between banks and fintechs, supports the creation of a thriving ecosystem, and ultimately provides a better consumer experience.