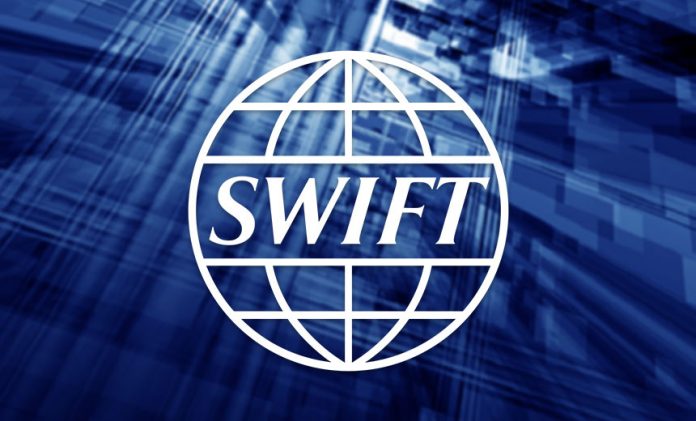 SWIFT has released a new report which sheds light on how SWIFT gpi has reshaped the cross-border payments' landscape and the strong foundation it sets for SWIFT's new strategy and future innovation.
In three short years, SWIFT global payments innovation (gpi) has transformed cross-border payments, delivering at speed, with full transparency and traceability.
The new report "SWIFT gpi: driving a payments revolution", details for the first time the full scope of this transformation by aggregating data from the unique end-to-end tracking reference (UETR) carried by every SWIFT payment to show how gpi has facilitated dramatic improvements in cross-border payments. Using UETR data from Q2 this year, the report demonstrates how gpi is ensuring fast and predictable delivery of funds and supporting efficient trade and capital flows across geographies.
The report also reveals how gpi is increasingly being adopted for domestic and even consumer payments, thanks to its unique benefits and underscores the strong foundation gpi has created for the new strategy and platform transformation that SWIFT plans to deliver instant, frictionless end-to-end transaction management for payments and securities processing.
The data shows the breadth and depth of transformation that has taken place in cross-border payments, challenging some assumptions and revealing major steps forward in speed, transparency and reach.
The analysis also looks at the impact of the remaining frictions in domestic and cross-border transactions, considers how gpi is helping to overcome them, and what remains to be done.
Key highlights from the analysis include:
gpi payments are fast: 92% of cross-border payments are credited to the beneficiary's account within 24 hours and 40% within just 30 minutes. But for payments between mature markets without currency controls, compliance stops or legacy systems, performance is comparable to many domestic payment systems: for example, 72% of payments from the UK to the US arrive within 30 minutes and 95% within six hours.
Fewer intermediaries than expected, no impact on speed: Interestingly, the UETR data also reveals that there are fewer intermediaries in a payments chain than expected. 70% of cross-border payments are either direct or have only one intermediary and the number of intermediaries also has little impact on speed of delivery. Speed is largely driven by other factors, such as regulatory barriers, capital controls, legacy systems and time zones.
gpi payments are increasingly being adopted for domestic and retail payments: retail and low value payments are the fastest growing segment on gpi. Several Chinese banks, for instance, have used gpi to build a service offering fast, sure and confirmed payment of US college fees.
gpi is the foundation for fully-orchestrated payments processing: The new platform and transaction management model will be developed over the next two years. It will use many of the building blocks already in place, including SWIFT's API capability, Customer Security Programme and of course, gpi. It will draw on rich, mutualised services to provide pre-validation of data, transaction screening, data analytics and much more. The result: fully-orchestrated payments processing delivering instant, frictionless and transparent flows.
The full report can be downloaded here:
https://www.swift.com/news-events/news/swift-gpi-driving-payments-revolution