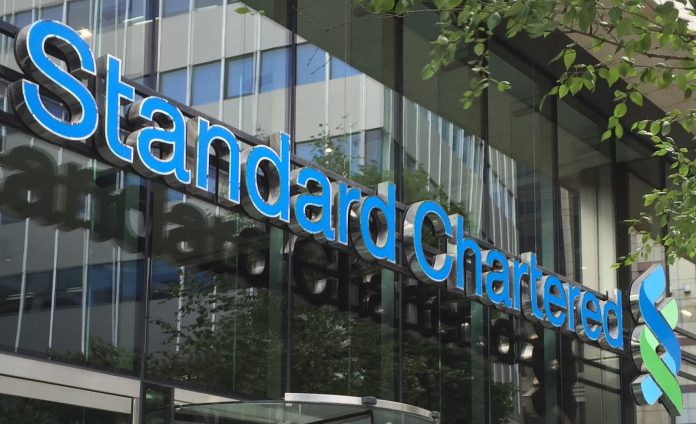 Standard Chartered's global $1 billion commitment in the fight against COVID-19 will include support to healthcare throughout the United Arab Emirates.  
The bank's support around the world has provided businesses and medical groups with access to attractive funding options. This includes a commitment of $25 million being made available to Mediclinic Middle East, a leading UAE healthcare services provider, converting a portion of its existing funding to the COVID support facility.
As part of the Group's broader $1 billion commitment, the $25 million funding marks the largest disbursal the bank has facilitated across the Middle East and one of the largest globally. Mediclinic Middle East, last year provided care to three million outpatients and 79 000 inpatients across its seven hospitals, 18 outpatient clinics and two day case clinics across the UAE.
Standard Chartered launched its commitment to supporting companies aiding the fight against COVID-19 in March, providing funding options for the delivery of products and services, which have played a crucial role in reducing the impact of the global pandemic.
From medical equipment and investments in personal protective equipment ("PPE"), businesses have been able to produce added resources thanks to the bank's commitment, which has helped over 15 businesses throughout Africa and the Middle East region.
Rola Abu Manneh, Chief Executive Officer, Standard Chartered UAE, said: "We're pleased to have provided Mediclinic Middle East, a foremost healthcare provider in the UAE, with favourable funding options as they continue to play a key role in the fight against the COVID-19 pandemic. This transaction only further reinforces Standard Chartered's continued commitment to be Here for good and ultimately aid in the nation's robust commitment to abate the pandemic."
David Hadley, Chief Executive Officer, Mediclinic Middle East, said: "We'd like to extend our sincerest gratitude to Standard Chartered for supporting companies on the frontline in their efforts to tackle the COVID-19 pandemic through the provision of attractive funding options. This facility forms part of our broader funding strategy and enables the company to remain focused on fulfilling its vital role as a leading provider of essential healthcare services during the pandemic."