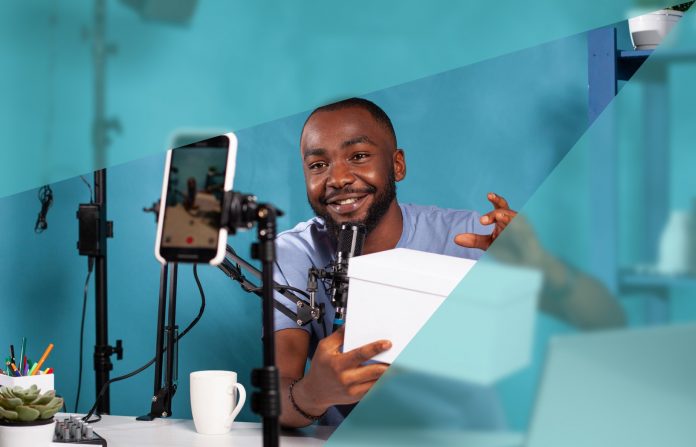 One in five (20%) Limited Partners in the UK plan to invest in retail and e-commerce in 2023, in a sign that the sector is still viewed as ripe with opportunities for growth and venture capital.
VC firm Digital Horizon surveyed 250 UK-based LPs and when asked to select the tech sectors they plan to invest in next year, 20% selected e-commerce and retail. This puts the sector ahead of cleantech, gaming, healthcare and education, with only the emerging areas of web3, data science, enterprise software and AI ranking higher.
According to Digital Horizon, the sustained investor appetite for retail is proof that despite being a relatively mature sector, its evolution means it remains a fertile ground for startups. The findings come as Digital Horizon launches a new report which set out where it believed the future of retail lies. Retail's next era, dubbed "Fluid Commerce", means people will have the opportunity to buy "anything, anywhere". Macro trends are leading this transition, such as the booming creator economy, the climate-conscious consumer, and the rise of Web3.
The drivers of fluid commerce can be split into three broad categories:
Data: Retailers are using product, content and customer data to make intelligent decisions.
People: Power dynamics are shifting. In this new economy, communities wield influence like never before.
Producing and consuming: Mass production and customisation of products are now both more efficient – enabling huge economies of scale and the service of niche markets.
Digital Horizon's report outlines the five key industry trends for the retail tech sector next year and beyond and highlights the key examples of the technology and its real-life applications in the world today.
The full list of Digital Horizon's retail tech trends for 2023 are:
Community commerce: Community commerce enables consumers to "click" or "swipe-up" to buy, all within an app. Influencers and creators therefore have a role to play in building brands.
Phygital – where physical and digital meet: Web3 advancements enable the bundling of the advantages of physical and digital worlds, driving mass adoption and utility. Omnichannel experiences are more important than ever.
Building brands through value blocks: There is the potential for infinite variation between brands. Communicating brand values can be outsourced through the principles of "value blocks".
Going green: Retailers face pressure from all stakeholders to prove they are climate conscious – through decarbonisation and efficient supply chain management.
The store of tomorrow: Post-mobile retail sees brick-and-mortar stores renewed, used as showrooms, delivery centres and more, driven by the growth of experiential marketing and evolutions in retail tech.
Alan Vaksman, Founder and Managing Partner at Digital Horizon commented: "Headlines about tumbling tech valuations, market volatility and economic stagnation paint a grim picture and might suggest opportunities for VC investment are drying up. With the pandemic sending shockwaves through retail, the industry had a monumental push to  evolve.
"The continued merging of retail and technology remains an area rich in opportunities, pushing the boundaries of what is possible. That is why so many LPs have retail in their sights when lining up investment allocations for 2023.
"Those players that can capitalise on the intersection between the real and digital world are set to win big. Likewise, those that can use the new wave of fintech and SaaS, as well as Web3 advancements, whilst still demonstrating true end user value, are sure to emerge triumphant.
Digital Horizon's 'The Future of Commerce Is Fluid: What Will Define Retail's Next Era' report was written by experts from the Digital Horizon team. Contributors include Alan Vaksman, Founder and Managing Partner at Digital Horizon, Victoria Arinstein, Senior analyst at Digital Horizon, Rohit Mathur, Partner at Digital Horizon, and Vlad Tropko Partner at Digital Horizon.
The report is available to read and download.