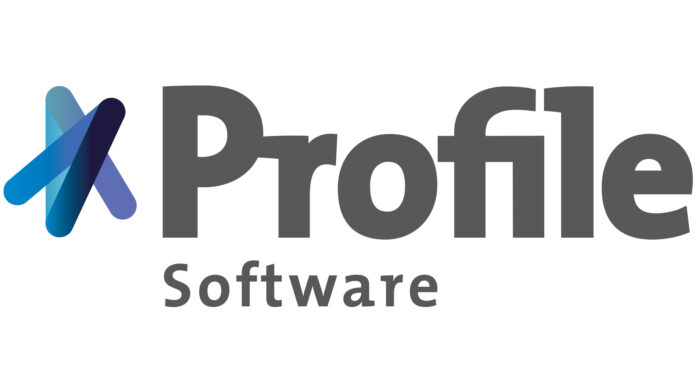 Founded in 1990, Profile Software is a specialised software solutions provider with offices in key financial centres and a presence in 48 countries across Europe, the Middle East, Asia, Americas, and Africa, delivering market-proven solutions to the Investment Management and Banking industries. As an established and trusted partner, recognised by international analysts, it provides software solutions that enable organisations to align their business and IT strategies, whilst providing the necessary business agility to proactively respond to the ever-changing market conditions.
With 30+ years of experience, more than 300 clients worldwide and a strong presence in key financial centres such as London, Paris, Miami, Singapore, Dubai, Stockholm and Oslo, the company develops technologically advanced software solutions, contributing to the digital transition of financial institutions across the globe.
Investing around 25% of its annual turnover in R&D, own developed proprietary products make up 95% of its sales revenue, ranking the company amongst the top 20 companies, internationally, that specialise in financial software, delivering complex projects with successful implementations in financial institutions around the world.
The company's product portfolio consists of a wide range of solutions that are tailor-made to the specific needs of the clients and include Finuevo Suite, Axia Suite, Acumen.plus and RiskAvert.
Finuevo Suite is the new innovative banking platform that facilitates bankers to easily build their own bank. It comprises of "Finuevo Digital", for digital banking transformation, and the redesigned "Finuevo Core", for full core banking functionalities that has been installed in neobanks and traditional financial institutions, offering unique flexibility.
Axia Suite is an award-winning, omni-channel Investment Management platform built on modern technologies, which delivers comprehensive functionality to holistically meet and exceed demanding investment management requirements. The platform offers investment advisors and their clients 24/7 access to their most precious information from anywhere, while at the same time it enhances business agility through a quick setup process, offering flexible licensing, sourcing, deployment, and pricing options.
Acumen.plus is an open cloud-native Treasury Management platform for the whole spectrum of Treasury and Capital Markets operations, providing holistic and real-time monitoring of the activities across all inter-bank business and client segments. Built on open and scalable architecture, Acumen.plus is a powerful platform for the treasury and investment business of a bank or financial institution, automating the entire cycle of the processes for conventional and Islamic finance.
RiskAvert is the robust Risk & Compliance management platform that fully covers the Capital Requirements Supervisory Framework – also known as the "Basel Framework" for banks. The platform offers methodological approaches for the calculation of capital requirements against Credit Risk, Market Risk and Operational Risk as well as the production of the relevant supervisory reports. RiskAvert enables banks to benefit from a single and agile operating platform that ensures data consistency while providing full control and transparency.
From the above solutions, Finuevo Suite is the latest addition to Profile's portfolio as the robust and comprehensive smartbanking platform for all banking functions combining innovative solutions, based on international banking standards and staying ahead of market trends. It is ideal for both bank officers and the bank's digital clients, offering a unique user experience for digital banking services paired with state-of-the-art core banking functionality. Finuevo Suite can be offered as a complete banking solution or separately as Finuevo Core and Finuevo Digital.
Finuevo Core, the comprehensive, one-stop shop Core Banking platform that offers scalability and flexibility is ideal for end-to-end Banking, offering 24/7 online access, omni-channel capabilities, and rich functionality that complies with the latest regulations, covering the full spectrum of banking on a single, fully automated banking solution. It promotes and supports frictionless user experience and powerful products factory capabilities.
On the other side of the spectrum, Finuevo Digital, the pioneering, mobile-first Digital Banking "in-a-box" platform offers a modern banking experience to end-users across channels by helping financial institutions of any size to achieve digital resilience through rich experiences and automated onboarding for new customers. At the same time, it provides the agility to enable seamless and streamlined operations as well as utilising innovative omni-channel capabilities. Finuevo Digital is considered the tool that competitively differentiates the bank or financial organisation based on the level of service provided, embedding technologies that drive fundamental business change.
In recent years, Profile Software has significantly increased its footprint in the MEA region, implementing important projects for major banks and asset management firms, demonstrating that the market remains a priority for the company, while continuing to develop its entire product portfolio to meet the evolving needs of its clients.