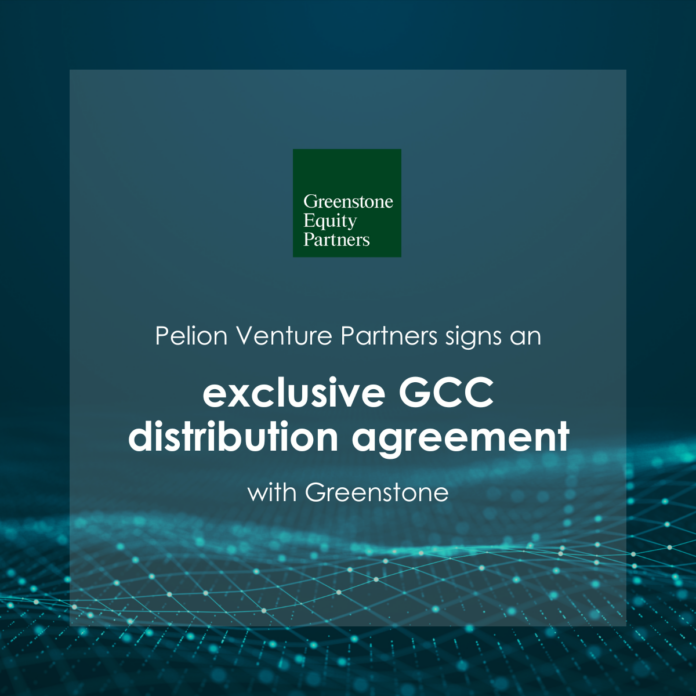 Pelion Venture Partners, a leading U.S. early-stage venture capital firm, has signed an exclusive distribution agreement with Greenstone Equity Partners with an objective to broaden Pelion's GCC investor base as they raise capital for two funds, Pelion Ventures VIII, and Pelion Olympus Fund I.
Since its inception, Pelion Venture Partners has successfully invested $1.1 billion in more than 100 early-technology and software start-ups, including more than 10 unicorns. Today, it is returning to the GCC market, exclusively with Greenstone, with its VIII vintage fund, alongside a co-investment vehicle, Olympus.
Blake Modersitzki, General Partner of Pelion Venture Partners, said "Our partnership with Greenstone has been successful with our previous fund beating our original capital raise targets. Institutional investor demand for AI, fintech, machine learning, and cyber security continues to grow in the GCC, and with Greenstone, we are excited to continue to build momentum in the region".
Pelion Ventures VIII seeks to invest in early-stage, Seed to Series A companies that are disrupting their respective industry, with a focus on artificial intelligence, machine learning, fintech, and cyber security.   The Pelion Olympus Fund is a co-investment vehicle that will pursue to primarily invest in later-stage technology companies.
Omar Al Gharabally, Chief Investment Officer of Greenstone, said "We are excited to support Pelion, whom we have partnered with for over 7 years, in bringing their technology and innovation-focused funds to market in the region. Typically, GCC investors have enthusiastically sought out fintech and cyber-focused investment opportunities".