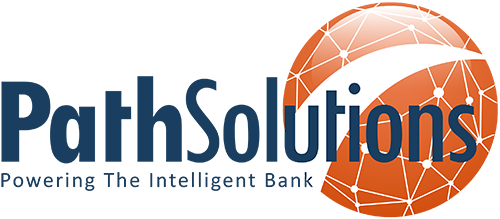 Path Solutions was announced by IBS Intelligence as the leader in the Islamic financial services sector in IBS Islamic Sales League Table (SLT) 2020. 
For the eighth year in a row, Path Solutions was recognized the undisputed leader in Islamic Banking with more new Islamic deals signed in 2019 than any of its industry peers. The company is part of the iconic IBSI Leadership Club 2020 for back office systems, topping the Islamic Banking category since 2017.
Separately, Path Solutions was recognized as the World's 4th Universal Banking System Provider for the fifth consecutive year in IBS Global SLT. The dual recognition demonstrates Path Solutions' cementing leadership position across the breadth of the financial services space.
In IBS SLT 2020, Path Solutions featured in four other categories; the Compliance, Digital Banking & Channels, Risk Management, and the Lending category, making it one of the preferred software vendors in these segments, expanding its solution footprint globally.
The annual IBS SLT is the global barometer for sales performance of Universal Banking, Islamic Banking, Wholesale Banking, Retail Banking, Private Banking, Lending, Digital Banking, CRM, Payments, Compliance & Risk Management, Investment & Fund Management-related technology market.
Mohammed Kateeb, Group Chairman & CEO of Path Solutions, commented, "These recognitions attest to our continued vigorous commitment and rigorous execution, seeing the pace and scale in the adoption of our flagship iMAL platform. It makes us incredibly proud to be serving our valued clients with a comprehensive open banking platform, innovative and state-of-the-art digital solutions complemented by deep intelligence built into all major business segments".
Kateeb added, "Being recognized as the leader in Islamic SLT for the eighth year running demonstrates our company's overall ability to meet the continuously emerging complex client requirements, emphasizing the breadth and depth of our suite of solutions, as well as our ability to accelerate time to market for products and services. As our clients look at rethinking the playbook, we will continue to make industry leading R&D in intelligence and digital, to help them embrace the opportunities created by Industry 4.0 technologies and be more efficient and competitive".
IBS ISLT spokesperson stated, "Islamic financing in recent years has seen tremendous growth spurred by more awareness, strong investments, digitalization and increasing financial inclusion in predominantly Islamic countries in the Middle East and Africa. This year's ISLT saw close competition between top players, where Path Solutions emerged as the winner for its iMAL platform. Many congratulations once again for being at the leadership position in the Islamic Banking category".
Path Solutions is a provider of AAOIFI-certified core banking platforms with world-class development, implementation, consulting, support, training, and outsourcing services. Its new age initiatives – Digital & Social Banking, Mobility, Business Analytics, Risk Management & Compliance solutions cater to the evolving need for speed, reach and predictability.
Path Solutions heavily focuses on innovation with significant investment in R&D. Innovation is a core value to which Path Solutions is relentlessly committed to drive digital transformations and proposes to today's financial institutions ground-breaking solutions empowering them to efficiently deliver the capabilities customers expect.
The company's global R&D centers are located in Kuwait, Lebanon, Egypt, India and Pakistan, in addition to near-shore support offices spread across the UK, Malaysia, KSA, UAE, Morocco and Bahrain, and a global business partner network stretching over four continents.