How does combating climate change figure in your business mission imperatives? 
Sebastian Frederiks:
As a financial institution, we play a role by financing change, sharing knowledge, and using our influence. Being sustainable is not just about reducing our own impact, it's in all the choices we make as a lender, in our financing and through the services we offer our customers. That's why sustainability is inherent to our purpose of empowering people to stay a step ahead in life and in business.
ING takes a holistic approach to climate action. On the one hand, we're acting on how our business impacts climate change, which includes using our Terra approach to steer our portfolio towards global climate goals. And on the other hand, we're considering how climate change impacts our business, as we work to assess climate risks and take action to mitigate them.
We have been steering our loan book towards global climate goals since 2018. In August 2021, we committed to steer our loan book towards limiting the rise in global temperatures to a maximum of 1.5 degrees Celsius, rather than 2 degrees Celsius. As such, where previously we were aligning our lending portfolio with the goal of net zero emissions by 2070, we're now committed to achieve net zero emissions by 2050.
As we start implementing our new commitment to net zero by incorporating it into our Terra approach, our Integrated Climate report shows our progress mostly in line with the former ambition.
Of the nine sectors in scope for Terra, five (power generation, automotive, residential real estate, shipping, and fossil fuel) are on track with our existing climate-alignment pathways. Another three sectors (steel, cement, commercial real estate) are within 5% of their scenario and we're confident we can bring these into alignment in the years to come. Finally, aviation comes out well above the pathway due to the extraordinary impact that Covid-19 had on the sector in 2020.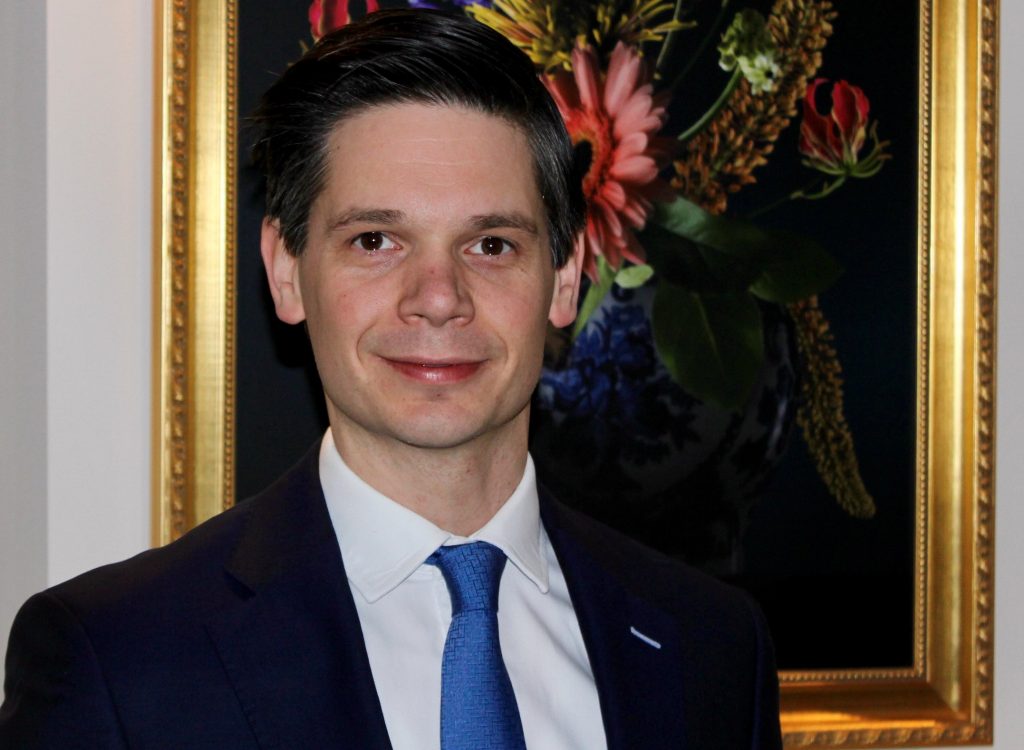 Does the public understand why banks must continue to provide services to essential though possibly carbon generating industries? 
Bas Bittink:
We want to help create a healthy planet with prosperous people. A planet free from the threat of the climate crisis. People with basic human rights, decent work, good labour conditions and ultimately, good financial health.
We must at the very least ensure that our own operational impact on the environment and people is being made responsibly. Looking inward, that means making sure our operations – our buildings, data centres and how we use transport – are in line with the low-carbon economy of the future. That our employees are treated well and that neither we nor our suppliers infringe on human rights.
But we can do more. As a global bank with billions flowing through our books, we have a huge opportunity, and responsibility to make an impact for the better. Doing more than just mitigating harm by bringing aspects of fighting climate change and protecting human rights into our dialogue with clients and financing decisions. For example, ING structured the inaugural green bond for a large oil & gas company transitioning into a multi-utility company. While the green bond naturally only finances green assets, we advised on increased transparency and accountability regarding its strategy to transition to a low-carbon business model through commitments to publish scope 3 GHG data and set targets for reducing its scope 3 GHG emissions.
We can play a role by financing change, sharing knowledge, and using our innovation skills. Being sustainable is in all the choices we make as a lender, as a partner and through the services we offer our customers
Can banks have a positive role in the region as enablers in the fight against climate change? 
Sebastian Frederiks:
Absolutely, yes. We engage with clients, business partners and other stakeholders, and collaborate in supply chains and at industry level. We share knowledge based on research and commit to or are part of many international initiatives.
We call upon world governments to create incentives for long-term investments, for instance by setting science-based targets to mitigate climate change and to develop alternative energy sources. We also urge world governments to work towards an effective price on carbon emissions and to stimulate and enable enterprises and institutions to publicly disclose their carbon emissions and forward-looking transition strategy, so banks are better capable to take climate impact into account in financing and investment decisions.
Transparency is an important aspect of combatting climate change. We're committed to transparently communicating the impact of climate change on our business and our impact via our financing on climate change, following the Taskforce for Climate-related Financial Disclosure (TCFD) recommendations. We report more extensively on climate risk and our progress on alignment of our portfolio with global climate goals in our integrated climate report.
We also recognise that other areas benefit from and contribute to tackling climate change, such as human rights, biodiversity and the circular economy. We have an approach for these areas and continue to strengthen their connection with our climate action agenda.
Can you see banks and financial service providers pulling away from working with some sectors in the coming years? 
Sebastian Frederiks:
We've financed billions of euros in energy projects, through green loans, green bonds and other innovative products and financing constructions. Our sustainability-linked products, for example, offer corporate clients a lower interest rate for improved sustainability performance. We've supported hundreds of these types of loans since we introduced them in 2017. In addition, ING executed and placed over 230 ESG bonds since 2015.
We say 'no' to certain companies and sectors, like with our aim to reduce our exposure to coal power generation to close to zero by 2025. We also respond to financing requests with "yes, but…", outlining sustainability improvements the client must make first. We believe helping clients improve is more effective than excluding clients altogether. Of course, if they don't meet our standards and aren't willing to change, we don't do the deal.
We also support our clients by financing circular economy solutions where people and companies 'reduce, reuse and recycle' instead of 'take, make and waste', including making the transition from ownership to access.
We've been using our Terra approach to steer our portfolio towards global climate goals since 2018. As it became clearer that the world needs to move faster to reach climate goals, we increased our ambition in 2021. We joined the Net-Zero Banking Alliance and aim to steer our portfolio in line with keeping the rise in global temperatures to 1.5 degrees Celsius rather than two degrees, and achieve net zero by 2050 rather than 2070.
Are climate considerations spurring new product and service development in the MEA banking and finance sectors? 
Bas Bittink:
ESG product developments are not entirely novel to the region as banks have been providing retail clients with green mortgage and auto loans for several years. We, however, are noticing an acceleration in the breath of possibilities and digitalization of the traditional banking services (ATM e-receipts, contactless payments, and recycled credit cards). Furthermore, wholesale banking is picking up pace with ESG-structured syndicated facilities as well as ESG-structured bonds incentivizing that sustainable pathway. Tailoring towards the client's needs and possibilities, while ensuring ESG credibility is of key importance to create a sustainable market practice. ING has been at the forefront in that respect by structuring the region's first Sustainability-Linked Loan as well as the largest conventional green bond issuance from a bank. Other new wholesale services include for instance ESG ratings advisory, an in-depth advisory proposition which ING is actively engaging on in the region as well.