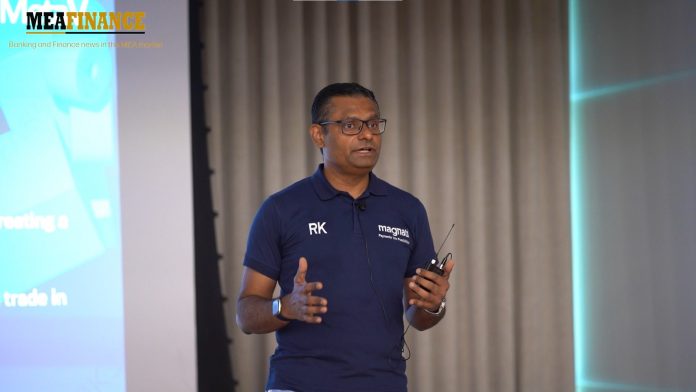 In your opinion how could the Metaverse and Web 3.0 change or disrupt retail payment practices?
The metaverse possibilities for retail payment are endless. The metaverse provides users with richer visual and sensory information, as well as improved quality of information, enabling them to explore and experience products and services in an immersive way from the comfort of their homes.
Currently, e-commerce merchants face challenges like high sales returns and exchanges when the product that consumers receive does not match what they expected. Merchants may also experience a drop in future sales due to dissatisfaction in customer experience. With Magnati-MetaV, consumers can see and feel the exact product or service they will receive.
Another key use case for Magnati MetaV is hotels and hospitality. Hotels can create a virtual experience on the metaverse that enables consumers to see and explore in exact detail the rooms they will be booking. Another use case is by retail brands, which will be able to create a multi-dimensional virtual environment for their retail offerings. Consumers will be able to virtually browse the store, seamlessly try items on their avatars and make purchases through the platform.
Magnati MetaV revolutionises the shopping experience for consumers, who will be able to shop, learn, play games, attend concerts and more through a seamless online experience. For merchants, Magnati MetaV helps reduce sales cancellations, returns and exchanges. It also opens up new revenue opportunities for brick-and-mortar merchants who may have previously been restricted by physical space limitations.
As the first in the region to provide this unique multiplatform service, is there pressure for instant impacts or are you looking at more steady growth?
The application of the metaverse in the retail industry will usher in the next generation of e-commerce – "experiential commerce", which enables customers to experience products and services virtually before they buy. Magnati MetaV accelerates the shift from "electronic" to "experiential" commerce through discovery-driven, easily accessible virtual worlds.
As the first in the region to introduce the platform, it will take time to onboard merchants and co-create their online virtual spaces. We are bullish on the technology, given that the metaverse platform addresses crucial challenges for retailers and provides unrivalled convenience for the consumer. It will only be a matter of time before the technology takes off. We are pioneering an impactful new technology in the region and are inviting merchants to join the metaverse revolution.
How will your service adapt to the continuing evolution of the Metaverse and its related technologies?
Magnati has always been firmly focused on transforming payments into possibilities. Magnati MetaV is our next step in unlocking the value of payments for our partners. As the global retail economy moves from traditional to experiential, Magnati MetaV offers Middle East retailers a more immersive way to reach their customers.
To encourage adoption of technology as new as the metaverse, we acknowledge that bridges with existing models are required for smoother transition. Magnati MetaV is hence the first metaverse platform fully integrated with traditional payment rails and gateways, seamlessly integrating futuristic technology with existing payment gateway rails for customers to pay and purchase.
Magnati remains at the forefront of cutting-edge technology and will continue testing new technologies and innovations for implementation.