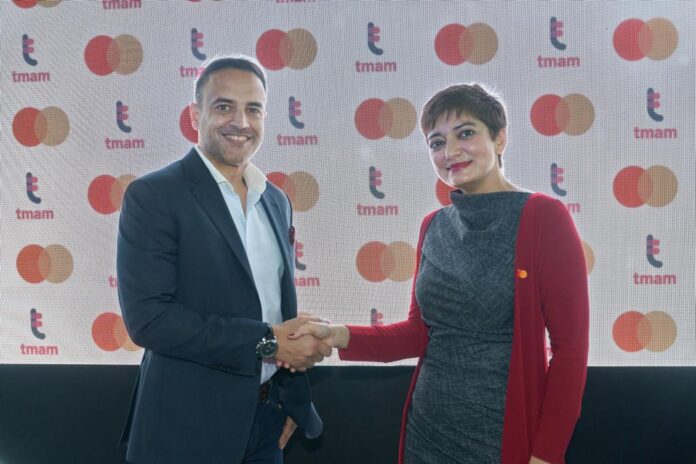 Mastercard has partnered with tmam – a multi-currency corporate card, expense management and accounts payable solutions provider – to expand its innovative payment proposition across the GCC region. The collaboration will help small businesses digitise their corporate expenses while saving money on company spending.
With a transparent fee structure and deep integration into leading accounting platforms, tmam provides unlimited physical and virtual cards in regional currencies, including USD, with EUR and GBP to follow, to businesses of any size worldwide.
Through its partnership with Mastercard, tmam customers will be able to access a range of benefits through a simple digital onboarding experience via the tmam app, allowing them to transact seamlessly physically and online.
The payment solution for SMEs will help improve expense tracking for their branch offices. In addition, the companies can monitor the spending of all their remotely located staff and branches, reducing the cost of doing business in the local currency.
The new proposition will also enable organisations to save on fees while paying US dollar invoices and streamline all recurring expenditures into one platform.
"SMEs are crucial drivers of the economy. Guided by our pledge to connect 50 million small enterprises globally to the digital economy by 2025, we are delighted to partner with tmam to deliver our innovative payment solutions to SMEs," said Amnah Ajmal, Executive Vice President, Market Development, EEMEA at Mastercard.
"Our collaboration will contribute to accelerating digital transformation and enhancing financial inclusion in the region while providing companies with practical tools that align with their business and operational needs, and facilitate their access to the digital economy."
Pursuing its vision of financial automation, tmam works closely with its clients to build solutions by them and not for them. Supporting the company are leading fintech investors, such as Aditum, JIMCO, Plus VC, and several strategic angels stretching from Silicon Valley to South Africa and the Middle East.