Key highlights [1H 2020 vs 1H 2019]:
Decline in Profit due to impact of COVID-19

Net profit for 1H 2020 declined sharply to AED 535 million due to significant increase in impairment allowance in the second quarter on the back of tough operating environment

High proportion of Non-Interest Income

Mashreq's non-interest income to operating income ratio remained high at 47.1%

Adequate Liquidity & Capital position

Maintained liquidity despite market volatility and pandemic uncertainty

Growth of 8.3% YTD in Customer deposits to reach AED 98.6 billion

Liquid Assets ratio stood at 37.3% with Cash and Due from Banks at AED 58.2 billion as on 30th June 2020

Capital adequacy ratio and Tier 1 capital ratio stood at 17.0% and 15.9% respectively

Stable Loan Portfolio

Total assets increased by 8.7% YTD to AED 173.3 billion and Loans and Advances remained at AED 76.5 billion

Loan-to-Deposit ratio remained at 77.6% at the end of June 2020

Challenging Credit Environment

Non-Performing Loans to Gross Loans ratio increased slightly from 4.4% to 4.6% as of end of June 2020

Impairment allowance increased sharply from AED 482 Mn in 1H '19 to AED 978 Mn in 1H '20; total provision reached AED 4.3 billion as of end of June 2020
Operational Highlights
The economic situation brought about by COVID-19 coupled with the oil price decline has led to a challenging credit environment that is being actively managed. The Bank continues to monitor local developments that affect our offices across the world. Customers have successfully and seamlessly connected with the Bank through its full suite of channels including digital and online channels. Service levels are maintained, customer complaints are resolved as per SLAs and the Bank continues to ensure that customers are able to meet their banking requirements in line with their expectations.
All our business units are also constantly revisiting their current portfolio and business processes to mitigate any potential risk emerging from the impact of the COVID-19 situation. We continue to closely monitor the situation and have invoked crisis management actions to ensure safety and security of Bank staff and an uninterrupted service to our customers. Return to Office protocols have also been invoked in a phased manner aligned to applicable government regulations.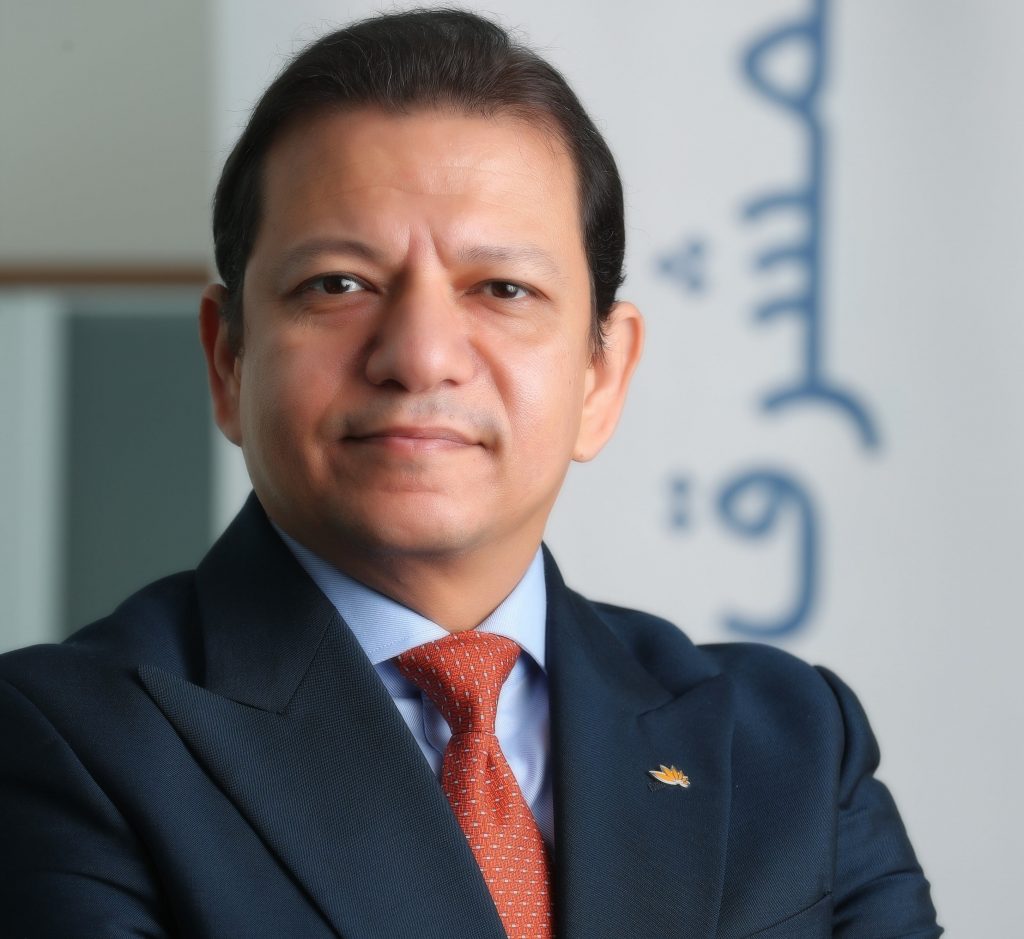 Ahmed Abdelaal, Group CEO, Mashreq Bank, said: "Despite headwinds caused by unprecedented challenges, Mashreq remains resilient. Our robust approach to business continuity ensured our operations were unimpeded throughout the first half of the year and our customers were able to stay connected with uninterrupted access to all our services. This is a testament to our digital capabilities and focus on customer experience."
"Clearly this unprecedented shock to the economy will not leave banks unaffected, but Mashreq will continue to monitor and manage the evolving risks, and steer the business to mitigate the impact of the crisis. We expect the business environment to remain tough moving forward, but our agility-based model and exceptional digital capabilities mean we are well positioned to continue supporting our customers and the wider economy of the UAE, as we endeavor to weather the challenges that lie ahead."
H.E AbdulAziz Al Ghurair, Chairman of Mashreq, said: "During the first half of the year, Covid-19 sent tremors of uncertainty across the global and regional economy, as lockdowns were imposed across most of the world. Despite this, Mashreq maintained adequate liquidity to meet our business needs, and ensure we were able to effectively serve our customers,
clients and communities during this unprecedented situation, while prioritizing the health and safety of our people."
"As we navigate the ongoing economic uncertainty, we remain well placed to handle a variety of scenarios, and will continue to operate prudently to manage any risks that lie ahead. Undoubtedly, significant challenges are on the horizon, but we have every bit of confidence that we will overcome them, and the UAE will prove its strength and resilience to make a robust recovery."
Financial Highlights: