Mashreq announces the financial results for Q1 2023 demonstrating a robust performance and crossing the AED 200 billion in total assets milestone, as outlined below:
Key highlights:
Strong Growth in Operating Income & Net Profit
Operating profit at AED 1.8 billion represents a 96% increase compared to Q1 2022 driven by healthy operating income growth in the UAE and across other countries. Improved efficiency – cost to income ratio stands at 30.2% in Q1 2023 compared to 40.3% in Q1 2022
Mashreq's non-interest income to operating income ratio continues to remain one of the industry's best at 30.7%
Credit cost decreased by 58% year on year. This coupled with a solid operating income growth allowed Mashreq to post a strong Net Profit of AED 1.6 billion in Q1 2023
Stable Growth in the Loan Portfolio & Healthy Asset Quality
Total Loans and Advances increased by 5.6% year-on-year and stands at AED 91.1 billion
Loan-to-Deposit ratio was at 75.8% at the end of March 2023 (79.4% in December 2022)
Non-Performing Loans to Gross Loans ratio declined to 1.9% as of end of March 2023 (2.2% as of December 2022)
Healthy Liquidity & Capital Position
Growth of 5.6% YTD in Customer deposits to reach AED 120.2 billion
Liquid Assets ratio stood at 35.6% as of March 2023 (33.5% in
Capitalization levels have improved significantly with the Capital adequacy ratio at 17.4% and Tier 1 Capital ratio at 15.1% as of March 2023
Enhanced Credit Environment
Impairment allowance reduced significantly to AED 96 million in Q1 2023 on the back of improved asset quality and represents only 0.1% of net loans
Total provision for loans and advances reached AED 4.9 billion and coverage ratio improved to 231.3 % as on 31st March 2023 (190.8% in December 2022)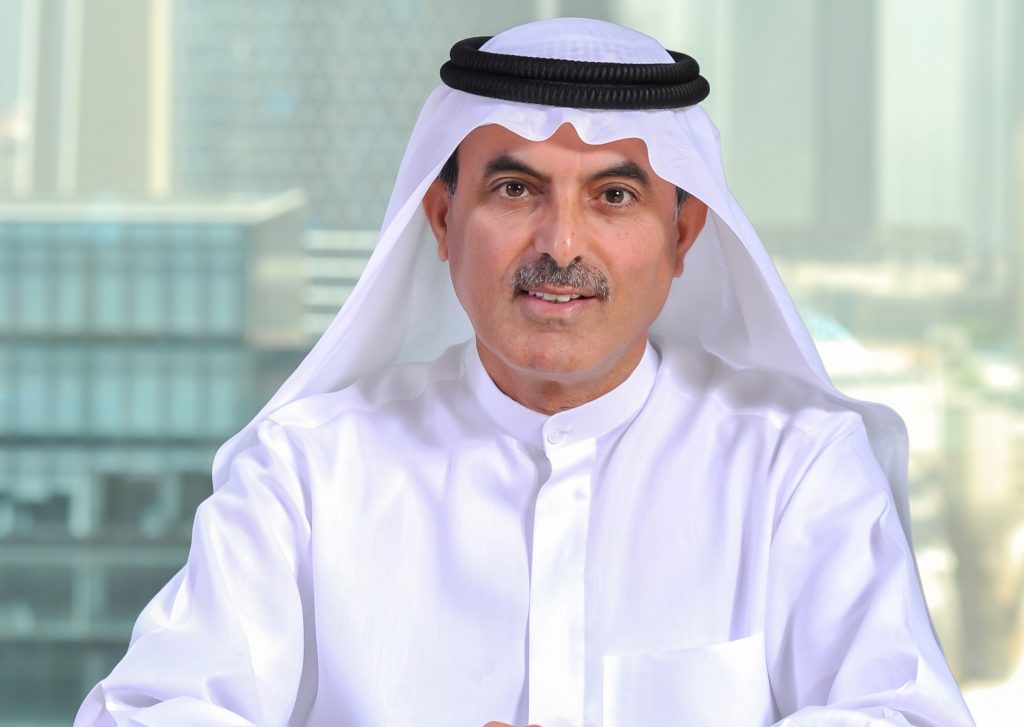 H.E. Abdul Aziz Al Ghurair, Chairman of Mashreq, said:
"Owing to robust growth in operating income, enhanced efficiencies, and improved risk position, Mashreq concluded the first quarter of 2023 with outstanding financial results, demonstrating nearly double year-on-year operating profits and crossing the AED 200 billion in total assets milestone.
As a challenger bank, Mashreq actively participated in the UAE's innovation ecosystem during Q1, becoming a founding member of the DIFC's venture-building program, Launchpad. The Bank's performance was further supported by the introduction of numerous platforms and digital journeys, both domestically and internationally, across retail, business, and corporate and investment banking.
The effectiveness of Mashreq's digital strategy is evident through the substantial increase in customer deposits, improved cost-to-income ratio, and remarkable net profit growth. These achievements have been driven by various factors, such as enhanced asset quality, a decrease in non-performing loans, and a favorable non-interest income to operating income ratio.
Moreover, the progress made in product expansion and geographic reach during Q1 marks a crucial milestone for the Bank, with the approval of a digital license in Pakistan and considerable expansion in Egypt. Mashreq's performance in these and other international markets led to numerous awards in Q1, not only in the UAE but also in Egypt, Kuwait, and Qatar.
Mashreq places a strong emphasis on sustainability, especially as the UAE is set to host COP 28, further highlighting the nation's commitment to environmental and social responsibility. In Q1, the Bank made significant strides in its sustainability journey, obtaining third-party assurance for its Sustainability Report in line with international standards.
We foresee that through our proactive involvement in the innovation ecosystem, technology-driven customer personalization, and an unwavering focus on efficiencies, Mashreq will persist in supporting the UAE economic growth across economic cycles and amidst global uncertainties throughout 2023."
Ahmed Abdelaal, Group Chief Executive Officer of Mashreq said:
"I am delighted to announce Mashreq's strong financial performance in Q1 2023, a testament to our ability to adapt to changing market conditions and our unwavering commitment to delivering sustained value to our stakeholders. Our focus on healthy operating income growth and enhanced efficiency has resulted in an impressive operating profit growth of 96% compared to Q1 2022. We have maintained a strong liquidity and capital position, with customer deposits growing by 5.6% YTD to reach AED 120.2 billion, and our non-interest income to operating income ratio remaining high at 30.7%, showcasing our ability to create diversified income streams.
We continue to achieve stable growth in our loan portfolio, with 5.6% YoY increase in total loans and advances to reach AED 91.1 billion, while maintaining a prudent approach to risk management as reflected in our reduced impairment allowance and declining non-performing loans to gross loans ratio. Our commitment to sustainability has been further strengthened through third-party assurance on our sustainability report in accordance with AA1000AS standards, and our participation in the World Green Building Council's MENA net zero collaborators program, demonstrating our dedication to creating a sustainable future.
Looking ahead, we remain focused on developing and building experiences that positively impact our clients' everyday lives, beyond just products and services. We recognize that our employees are the backbone of our organization and we are committed to investing in their growth and development, enabling them to provide exceptional service to our customers. We are excited to continue on this journey of growth and success, and remain dedicated to delivering exceptional value to our customers, shareholders, and the wider community."